Nepal: Gender-biased sex selections Explained
23 July 2020
Publisher:
UNFPA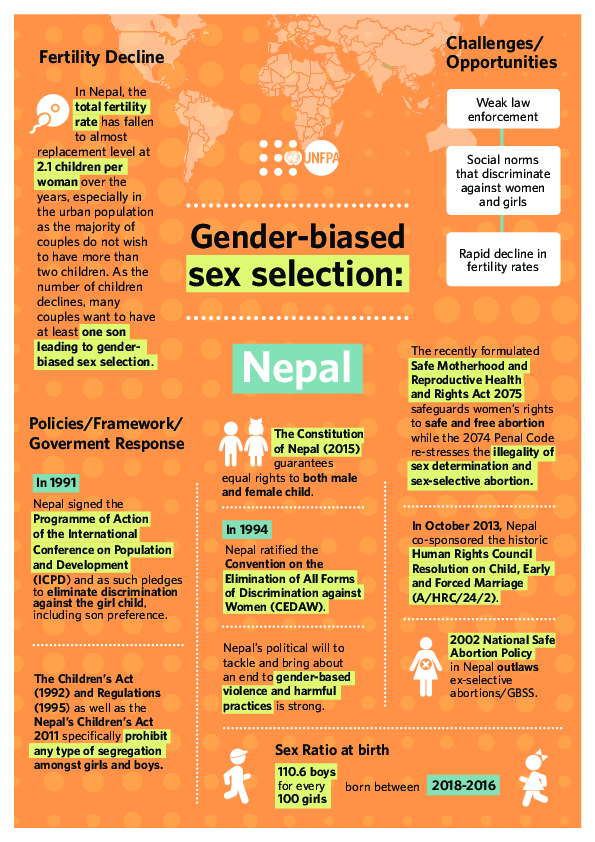 Related content
News
"By the time I was taken to the hospital, it was already too late. Two tragedies befell me. I had a stillbirth and started leaking urine constantly."
Video
Mamata Nakal Khadka grew up in rural Nepal. "People used to think that their daughters didn't need to go to school," she told UNFPA. "In my mother's time, there were no contraceptives, so women would have eight, nine or even 10 children."
Ms. Khadka hopes her own life...
News
New midwifery course in Nepal aims to elevate midwives, save mothers.
Pages