Good Practices on Strengthening Midwifery Services to Avert Maternal and Newborn Deaths
Evidence and Action
2013
Author:
UNFPA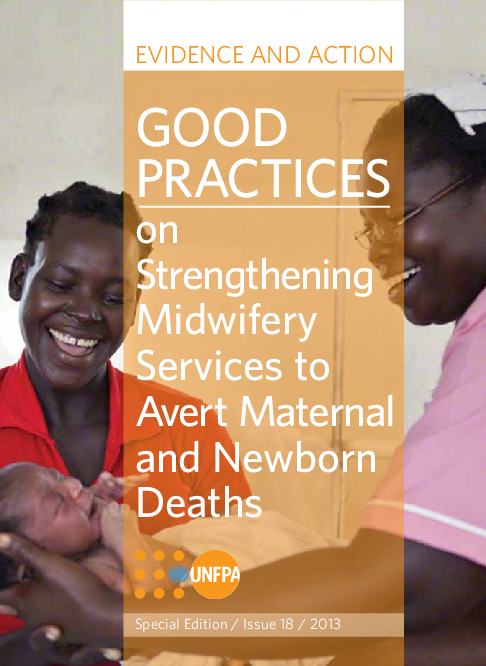 Related content
News
NEW YORK, United States - There are fewer than 500 days left to achieve the Millennium Development Goals (MDGs), and too little progress has been made towards reducing maternal and child deaths. Yet simple, proven interventions can make these goals attainable, said Dr.
Video
South Sudan has one of the highest maternal mortality rates in the world. In a country of over 10 million, there are less than 10 fully qualified midwives to help deliver babies. The Juba College of Nursing and Midwifery is looking to change that. Visit: /sowmy/report/home.html...
News
UNITED NATIONS, New York – Key governors committed to take action to reduce Kenya's high maternal death rate at a UNFPA-organized meeting held this week in Nairobi.
Pages