Good Practices on Strengthening Midwifery Services to Avert Maternal and Newborn Deaths
Evidence and Action
2013
Author:
UNFPA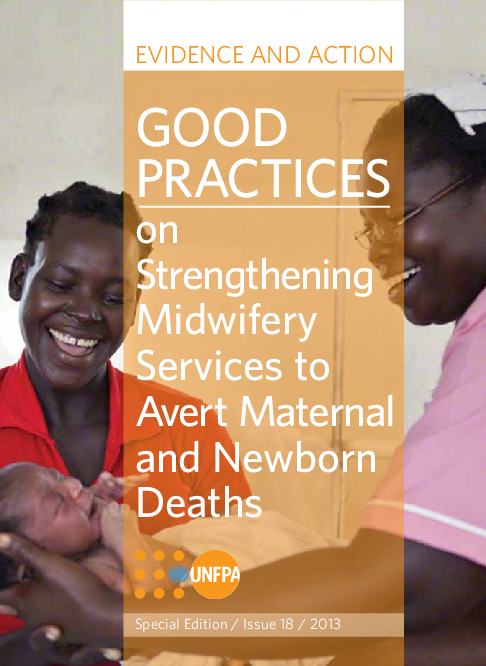 Related content
Resources
The Comprehensive Midwifery Programme Guidance provides a simple, user friendly explanation of key midwifery concepts and enables programme managers to build and strengthen midwifery training, associations and workforce policies using globally endorsed tools.
News
UNITED NATIONS, New York – Next year, Munira Sha'ban will celebrate her 50th year working as a nurse and midwife. Her career has taken her all over the world, to the halls of the United Nations, and, through a televised health show, into the homes of thousands of Jordanian...
News
By improving access to essential sexual and reproductive health services – including voluntary family planning and safe delivery care – preventable maternal, newborn and child deaths could be eliminated within a generation.
Pages