Good Practices on Strengthening Midwifery Services to Avert Maternal and Newborn Deaths
Evidence and Action
2013
Author:
UNFPA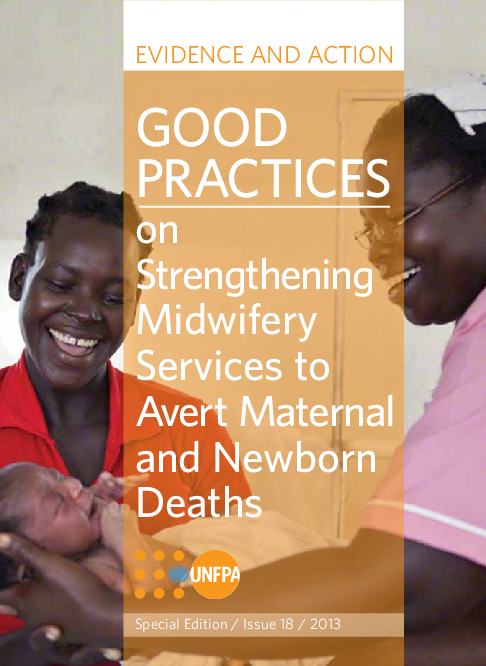 Related content
News
COTONOU, Benin – "I have seen more and more women with child-delivery problems suffer needlessly," said midwife Florence Djihoun, 48, at her UNFPA-supported clinic in Cotonou, Benin. Globally, complications of pregnancy or childbirth kill a woman about every two minutes.
News
It was 9 p.m. when a little girl arrived in critical condition at the teaching hospital in Hargeisa. She had been bleeding all day after undergoing female genital mutilation (FGM).
Video
Does the World Have Enough Midwives? February 23, 2015. ...
Pages