Georgia: Gender-biased sex selections Explained
23 July 2020
Publisher:
UNFPA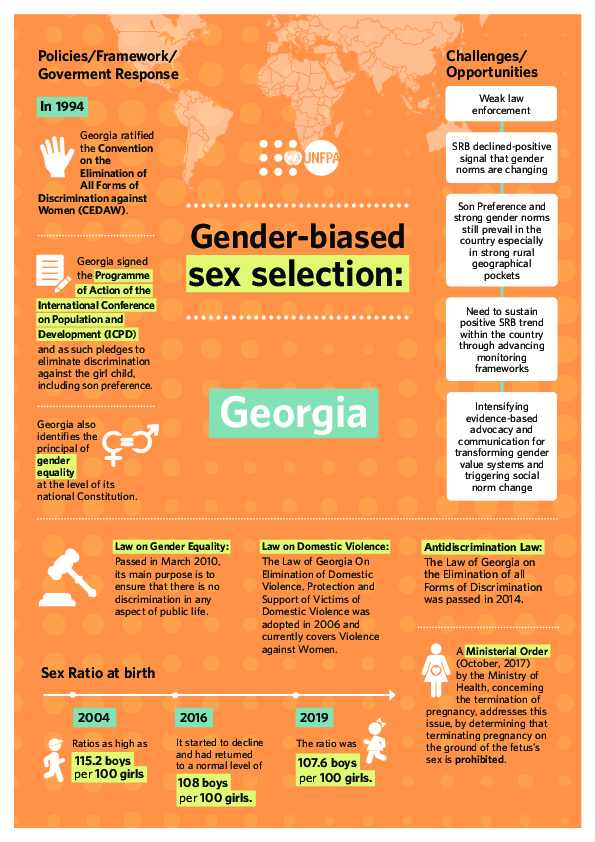 Related content
Publications
Every year, millions of girls are subjected to practices that harm them physically and emotionally, with the full knowledge and consent of their families, friends and communities.
News
School closures and stay-at-home orders are dramatically increasing the burden on parents, with women traditionally shouldering the majority of childcare responsibilities.
News
"Must a girl be of lesser value than a boy?" Wen Xiujuan asked, after having two daughters.
Pages