Facing the Facts
Adolescent girls and contraception
February 2016
Publisher:
UNFPA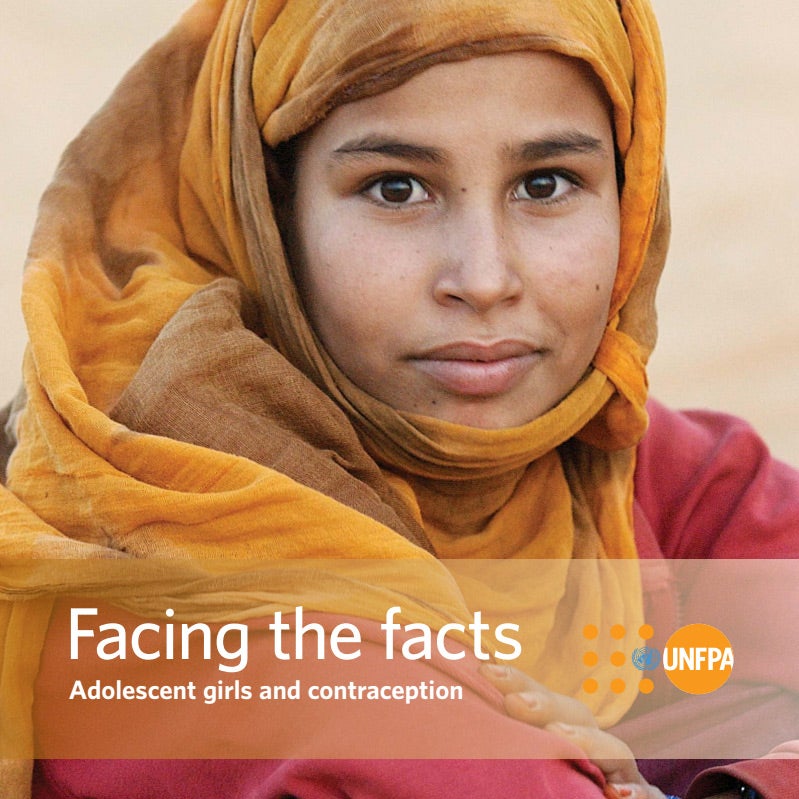 Related content
News
It comes as no surprise that Merriam-Webster declared "pandemic" the word of the year. The biggest stories all stemmed from one story: COVID-19, a disease that affected the respiratory system, was transmitted by breath and fittingly surrounded us like air. It touched everyone on...
News
Karen, a 14-year-old teenager, lives with her family in a slum on the outskirts of Tegucigalpa, Honduras. She is afraid to return home after school because she is afraid of her uncle, who has tried to sexually assault her. This is storyline on the Honduran TV miniseries Es Cosa...
Resources
This technical note explores laws and their application and enforcement in relation to child marriage. By unpacking the issues, the technical note supports the Global Programme and its partners to gain a better understanding and be able to develop more nuanced approaches to...
Pages