Facing the Facts
Adolescent girls and contraception
February 2016
Publisher:
UNFPA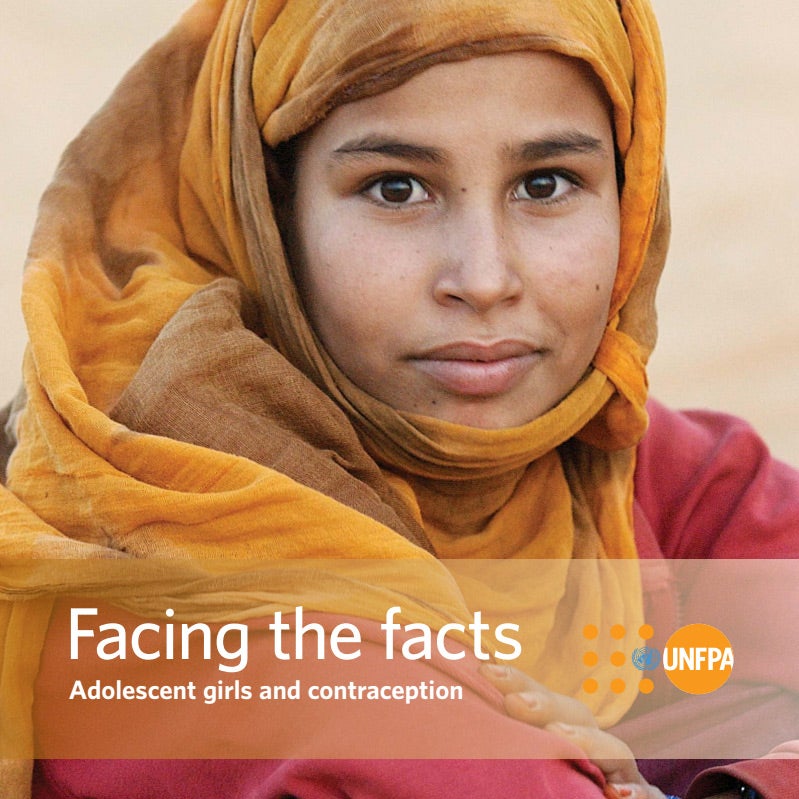 Related content
News
Education initiatives in and outside of schools help overcome stigma and inequities in access to information and services.
Resources
Through the Global Programme, we are accelerating action to end child marriage, and UNFPA and UNICEF are able to reach more girls. The Global Programme is leveraging investments to increase outreach and sustainability.
Video
The Syrian crisis has left hundreds of thousands of adolescent girls vulnerable to child marriage and in need of adequate gender-based violence, sexual education and reproductive health services. UNFPA is helping to fill this void in Jordan, where 42,000 Syrian refugees are...
Pages