Facing the Facts
Adolescent girls and contraception
February 2016
Publisher:
UNFPA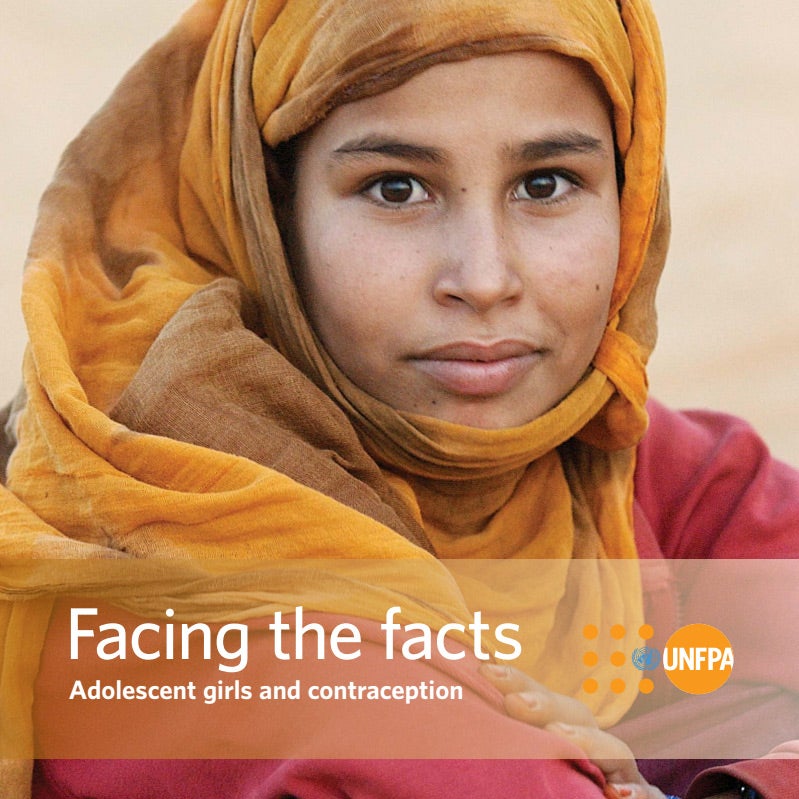 Related content
Resources
This technical guide sets out to identify a strategic approach for the United Nations Population Fund (UNFPA), the United Nations Children's Fund (UNICEF) and partners to prevent and respond to child marriage in humanitarian settings in different stages of crises. It also...
News
BELGRADE, Serbia/LAGHMAN PROVINCE, Afghanistan/ESKİŞEHİR, Turkey – How much is a girl worth? If you are Maja, the answer is a chicken, a six-pack of beer and €100. That is how much her family, living in a Roma settlement in Serbia, received in exchange for her hand "in marriage...
News
Tens of millions of girls are watching their girlhoods end, not with storybook romance but with harmful rites of passage such as child marriage and female genital mutilation.
Pages