Eliminating mother-to-child transmission of HIV and keeping their mothers alive
Job aid for healthcare workers
2013
Author:
IATT, IPPF, UNFPA, UNICEF, WHO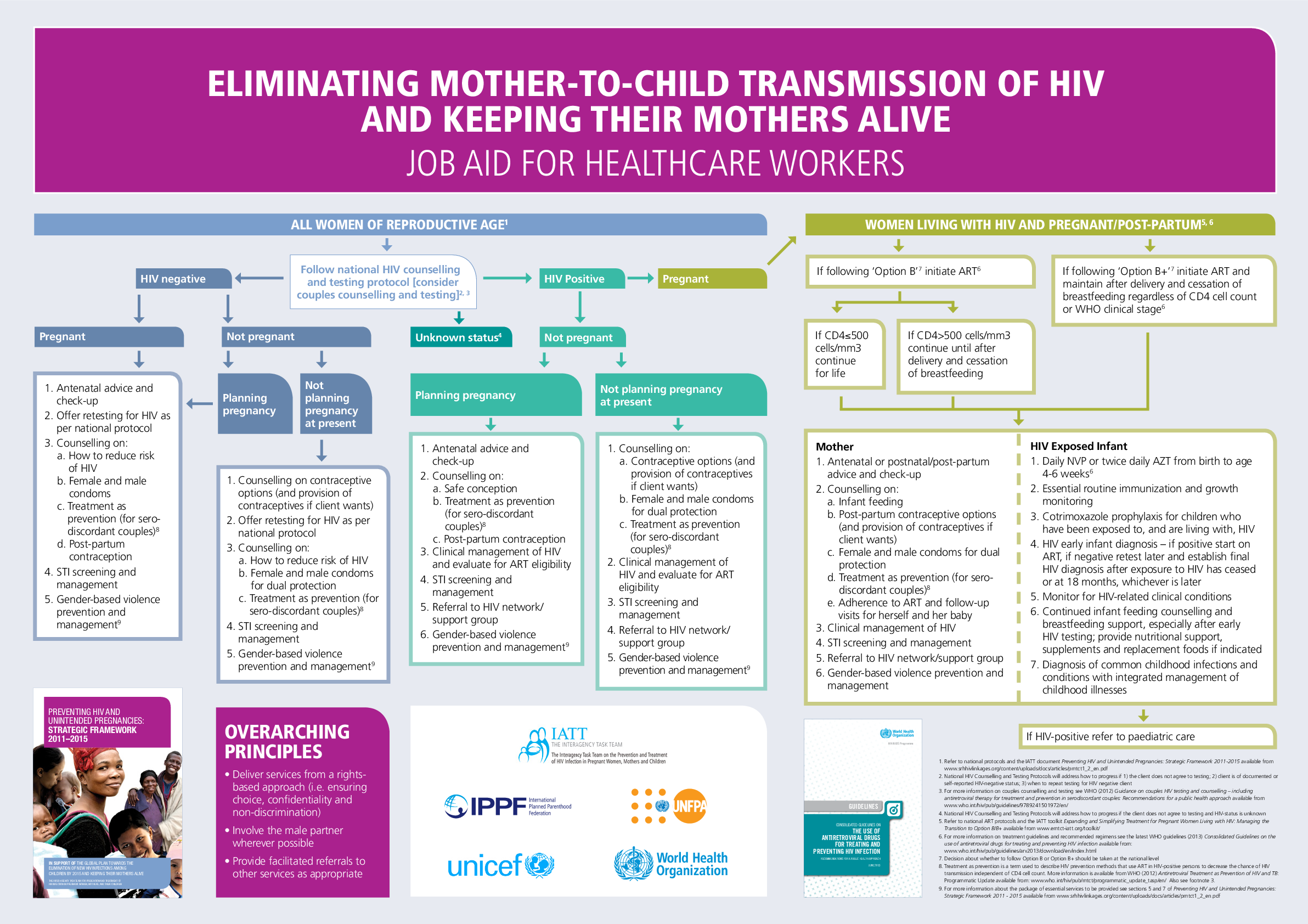 Related content
Press
Today, as we mark World AIDS Day, we can point to significant progress in the global response to the epidemic on the road to reaching the goals of zero new infections, zero discrimination and zero AIDS-related deaths.
News
On World AIDS Day 2013 , we report on Women Across Differences, a Guyanese grassroots organization that is empowering young women to protect themselves against HIV and early pregnancies, giving them the confidence to assert themselves in life-threatening situations.
News
BLANTYRE, Malawi — In Malawi, the United Nations Population Fund and Malawi government have launched the first ever national HIV/AIDS prevention drive that seeks to promote and increase condom use among youths. The effort, known as Condomize! Campaign, is also the first of...
Pages