Eliminating mother-to-child transmission of HIV and keeping their mothers alive
Job aid for healthcare workers
2013
Author:
IATT, IPPF, UNFPA, UNICEF, WHO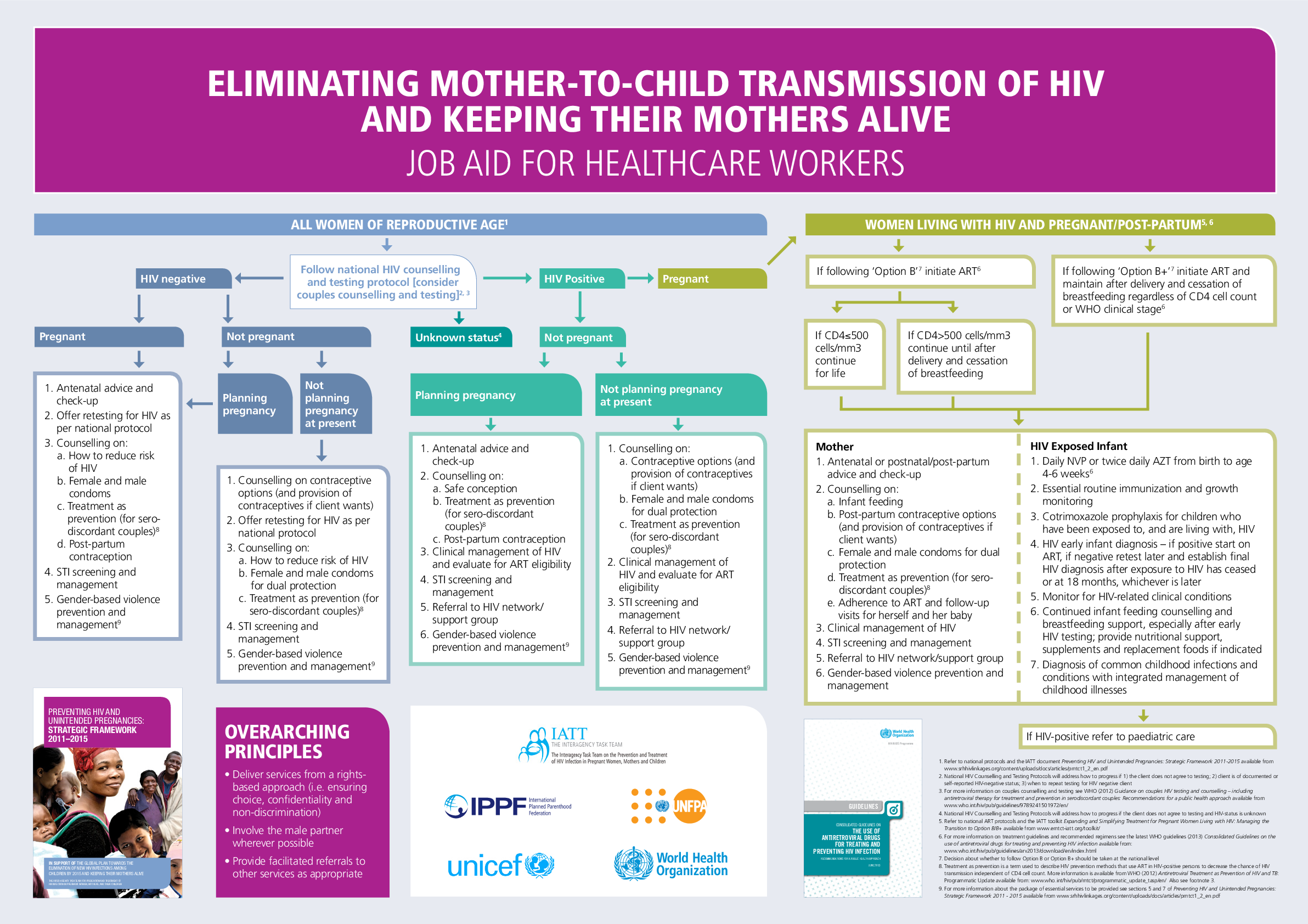 Related content
Publications
A review of available evidence describes briefly the benefits of breastfeeding for mothers and infants in general. Transmission by breastfeeding is discussed in the light of overall mother-to-child transmission of HIV-1 infection.
Publications
This guide aims to provide sexual and reproductive health (SRH) programme planners, managers, and providers with the information necessary to integrate voluntary counselling and testing (VCT) for HIV/AIDS within their services.
Press
<p>World AIDS Day offers an occasion for communities and decision makers to examine progress made in countering the worst health crisis in modern history.</p>
Pages