Eliminating mother-to-child transmission of HIV and keeping their mothers alive
Job aid for healthcare workers
2013
Author:
IATT, IPPF, UNFPA, UNICEF, WHO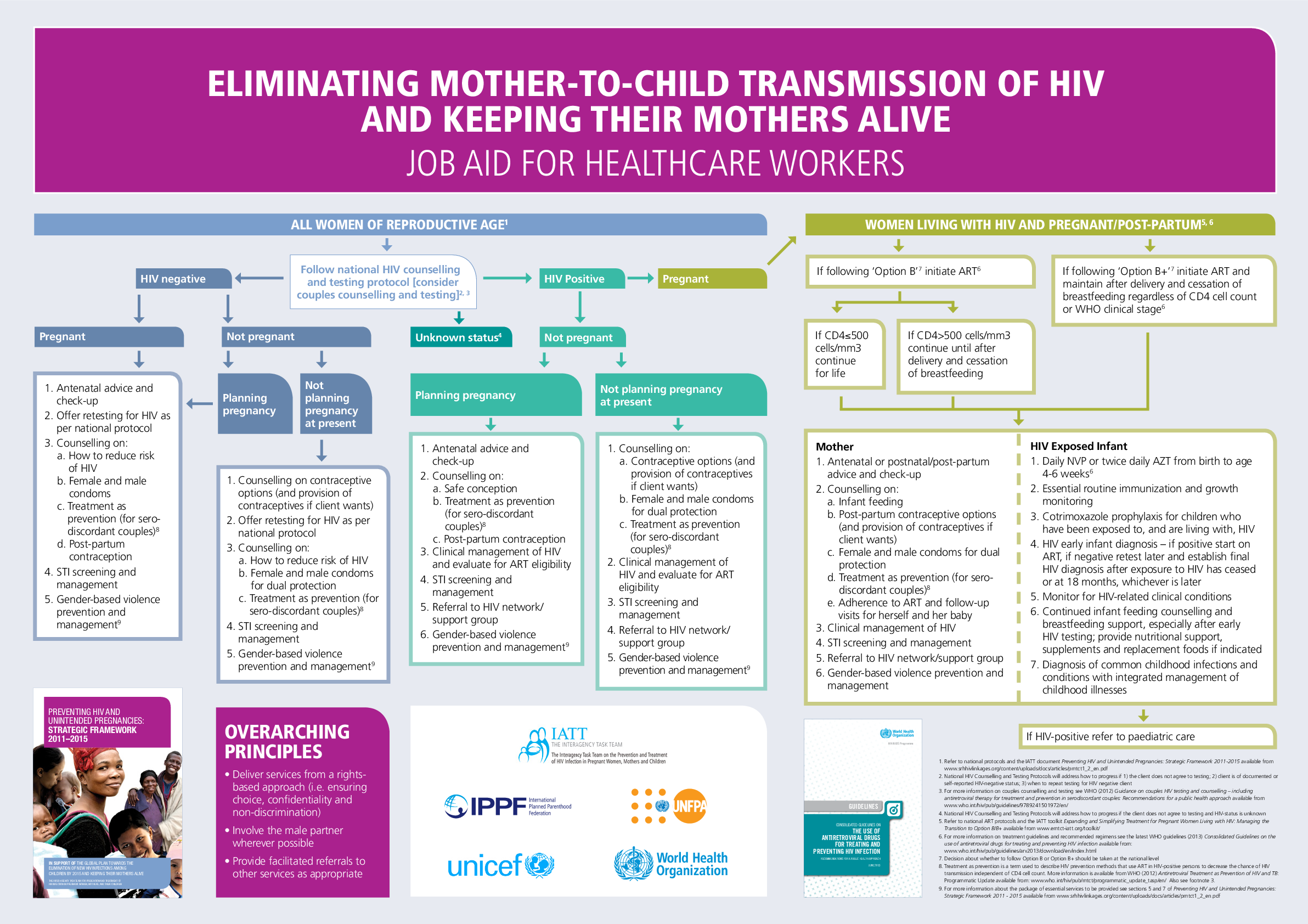 Related content
Publications
The Declaration of Commitment (DoC) on HIV/AIDS, adopted by the Member States at the United Nations General Assembly Special Session on HIV/AIDS in June 2001, reflects global recognition of the pandemic as the single greatest threat to the well-being of future generations....
Publications
How do we improve the lives of the nearly 3 billion individuals living on less than two dollars a day? How can we enable all individuals — male and female, young and old — to protect themselves from HIV? To save the lives of more than 500,000 women...
Publications
These guides can be used to strengthen the integration of HIV prevention into maternal health services and build the capacity of health workers to address the prevention needs of pregnant and post-partum women.
Pages