Eliminating mother-to-child transmission of HIV and keeping their mothers alive
Job aid for healthcare workers
2013
Author:
IATT, IPPF, UNFPA, UNICEF, WHO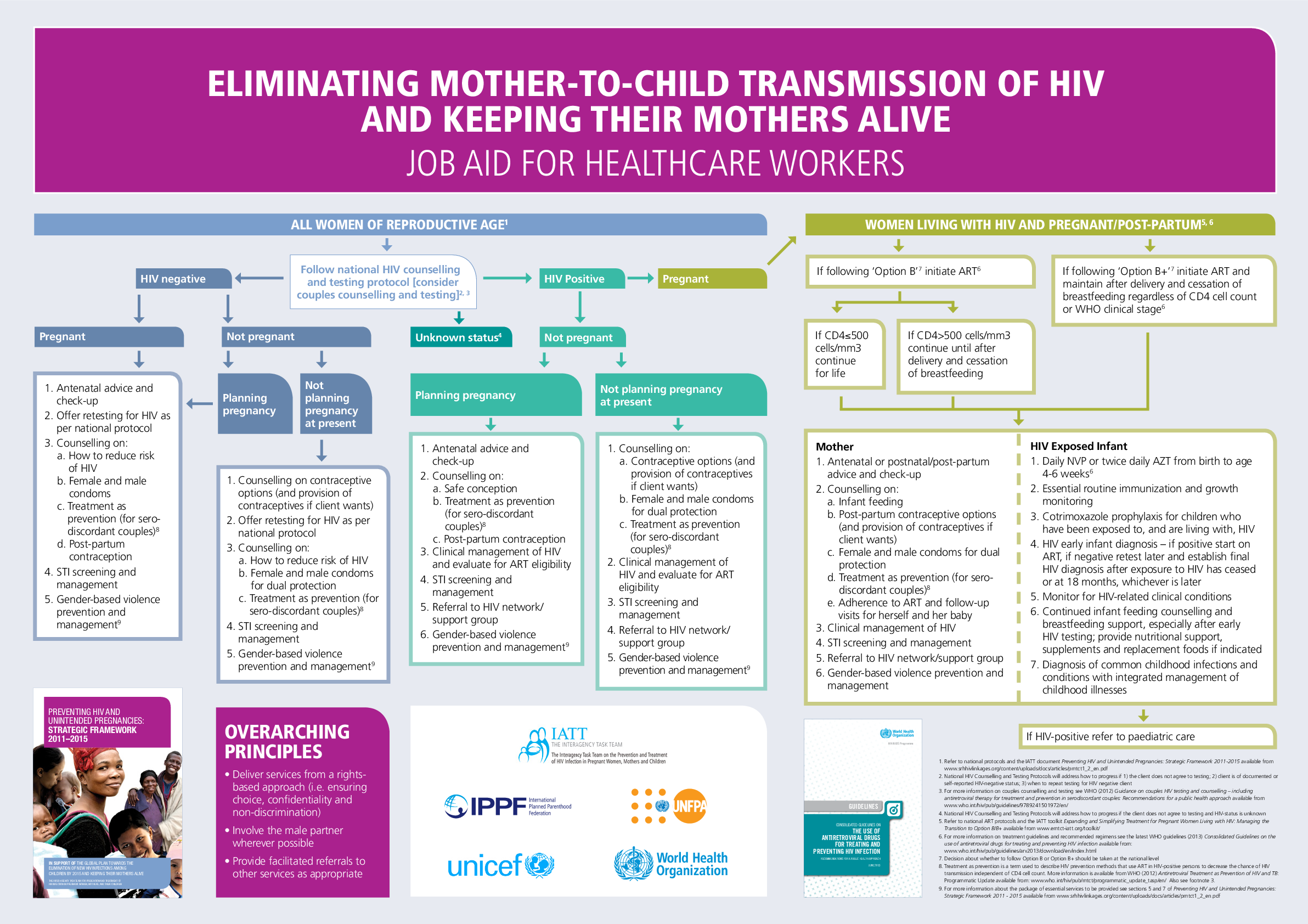 Related content
Publications
The Declaration of Commitment (DoC) on HIV/AIDS, adopted by the Member States at the United Nations General Assembly Special Session on HIV/AIDS in June 2001, reflects global recognition of the pandemic as the single greatest threat to the well-being of future generations....
Publications
How do we improve the lives of the nearly 3 billion individuals living on less than two dollars a day? How can we enable all individuals — male and female, young and old — to protect themselves from HIV? To save the lives of more than 500,000 women...
Publications
This guide aims to provide sexual and reproductive health (SRH) programme planners, managers, and providers with the information necessary to integrate voluntary counselling and testing (VCT) for HIV/AIDS within their services. VCT has been shown to be an effective strategy...
Pages