Eliminating mother-to-child transmission of HIV and keeping their mothers alive
Job aid for healthcare workers
2013
Author:
IATT, IPPF, UNFPA, UNICEF, WHO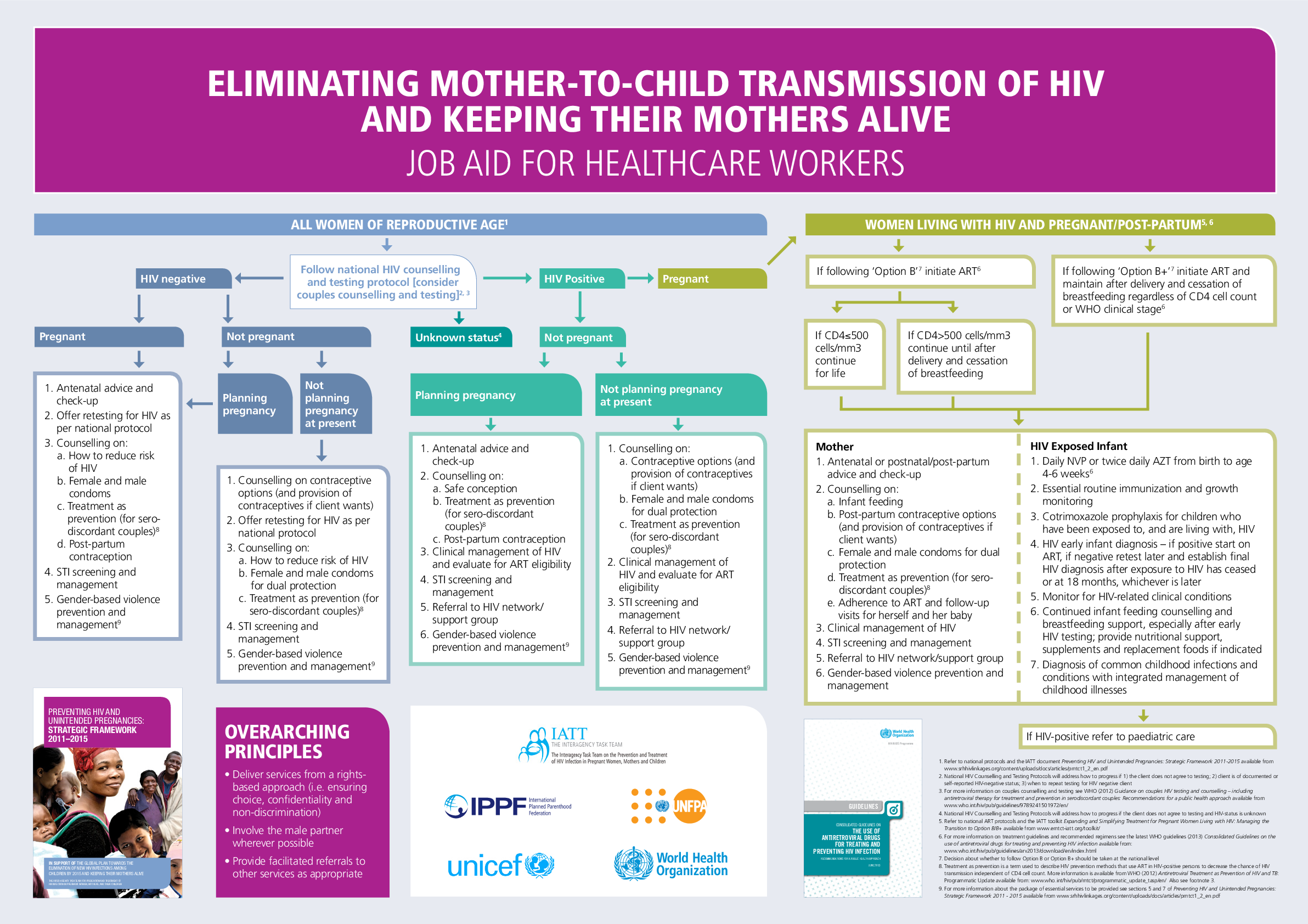 Related content
Publications
The Global Task Team recognizes that the world must do more to effectively tackle AIDS in the years to come. Strengthening coordination, alignment and harmonization, in the context of the "Three Ones" principles, UN reform, the Millennium Development Goals, and...
Publications
This UNAIDS policy position paper, aimed at those with a leadership role in HIV prevention, treatment and care, highlights the need for strengthening HIV prevention, key actions for an effective response and core principles underlying these actions. It also identifies how...
Publications
Published by UNFPA on behalf of the UNAIDS Interagency Task Team on Young People and HIV/AIDS, highlights the ways in which young people remain at the centre of the HIV/AIDS epidemic. Noting that many young people are at high risk of HIV infection, the publication documents...
Pages