Eliminating mother-to-child transmission of HIV and keeping their mothers alive
Job aid for healthcare workers
2013
Author:
IATT, IPPF, UNFPA, UNICEF, WHO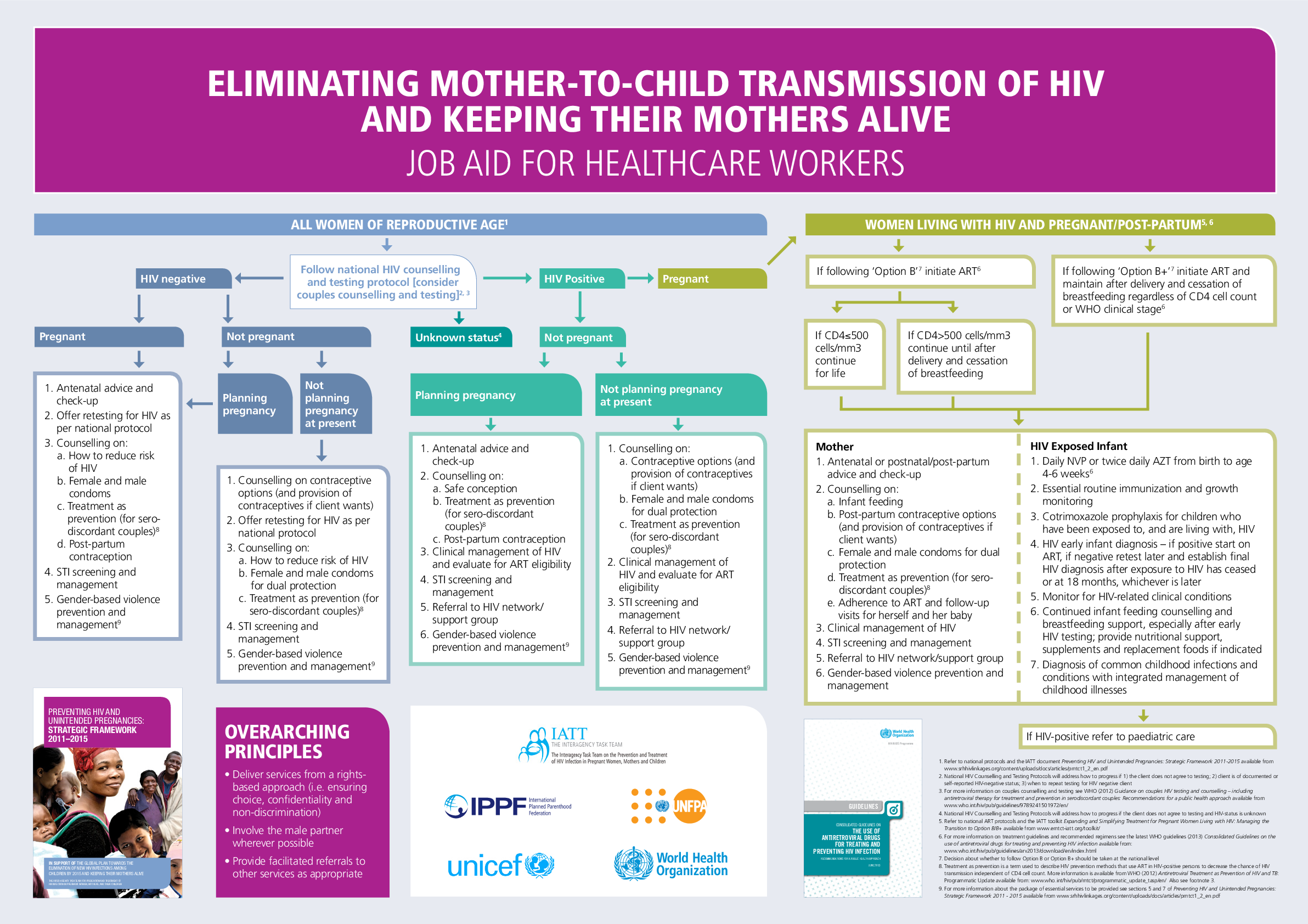 Related content
Publications
This research report explores the sexual and reproductive health intentions and needs of HIV positive women and adolescent girls in Brazil, Ethiopia and the Ukraine.
Press
UNITED NATIONS, New York—Thoraya Ahmed Obaid, Executive Director of UNFPA, the United Nations Population Fund, today welcomed the new report by the Commission for Africa, saying: "UNFPA supports the report's findings and pledges to continue its close...
Publications
The Global Task Team recognizes that the world must do more to effectively tackle AIDS in the years to come. Strengthening coordination, alignment and harmonization, in the context of the "Three Ones" principles, UN reform, the Millennium Development Goals, and...
Pages