Eliminating mother-to-child transmission of HIV and keeping their mothers alive
Job aid for healthcare workers
2013
Author:
IATT, IPPF, UNFPA, UNICEF, WHO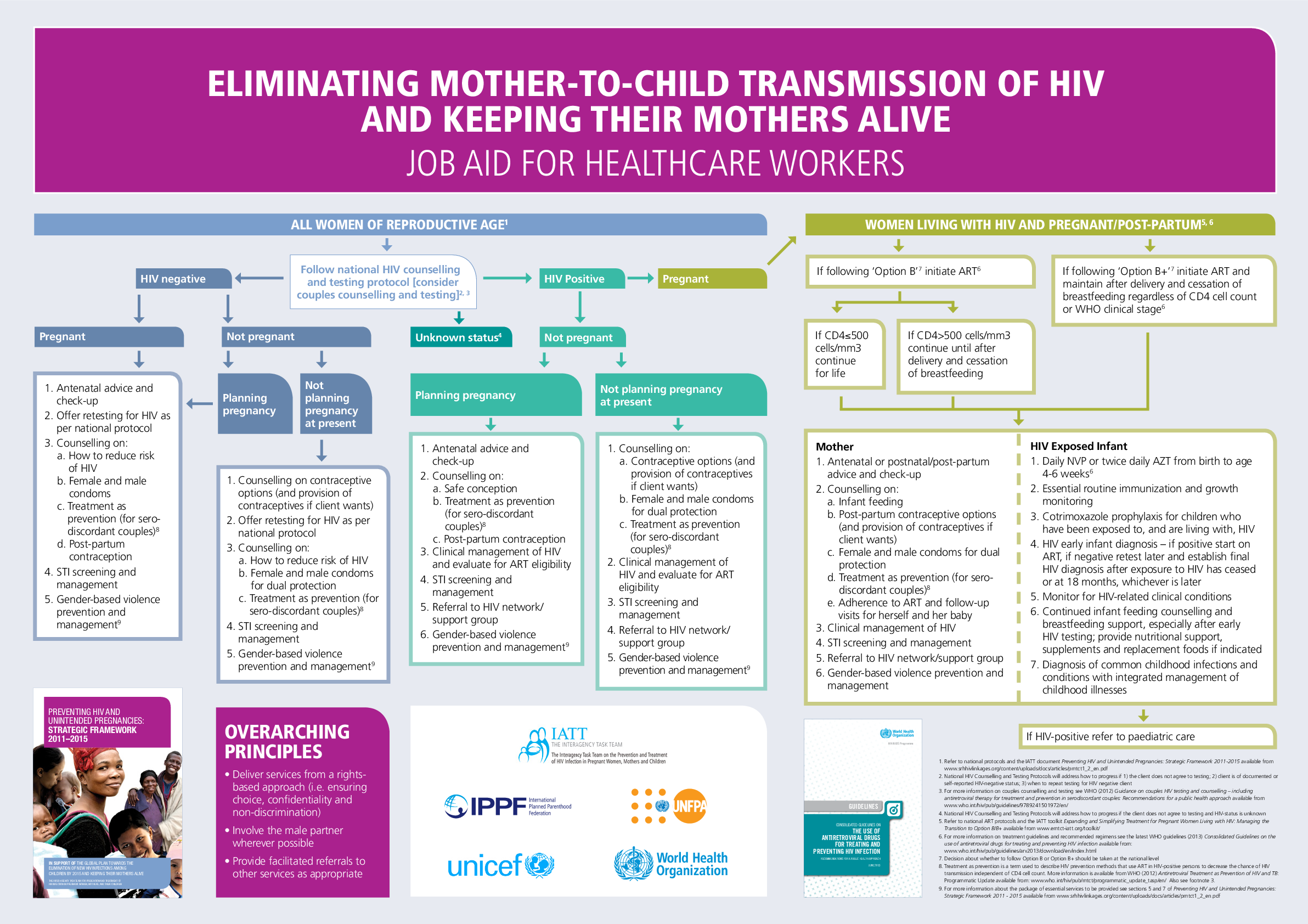 Related content
Publications
This resource pack provides relevant knowledge to facilitate mainstreaming gender-responsive approaches into reproductive health programmes.
Publications
This document presents the key programmatic linkages between family planning and the prevention of HIV in women and children.
Publications
This brochure briefly describes the scope of the challenge posed by the AIDS epidemic and UNFPA's strategic response to it, highlighting its focus on prevention.
Pages