Eliminating mother-to-child transmission of HIV and keeping their mothers alive
Job aid for healthcare workers
2013
Author:
IATT, IPPF, UNFPA, UNICEF, WHO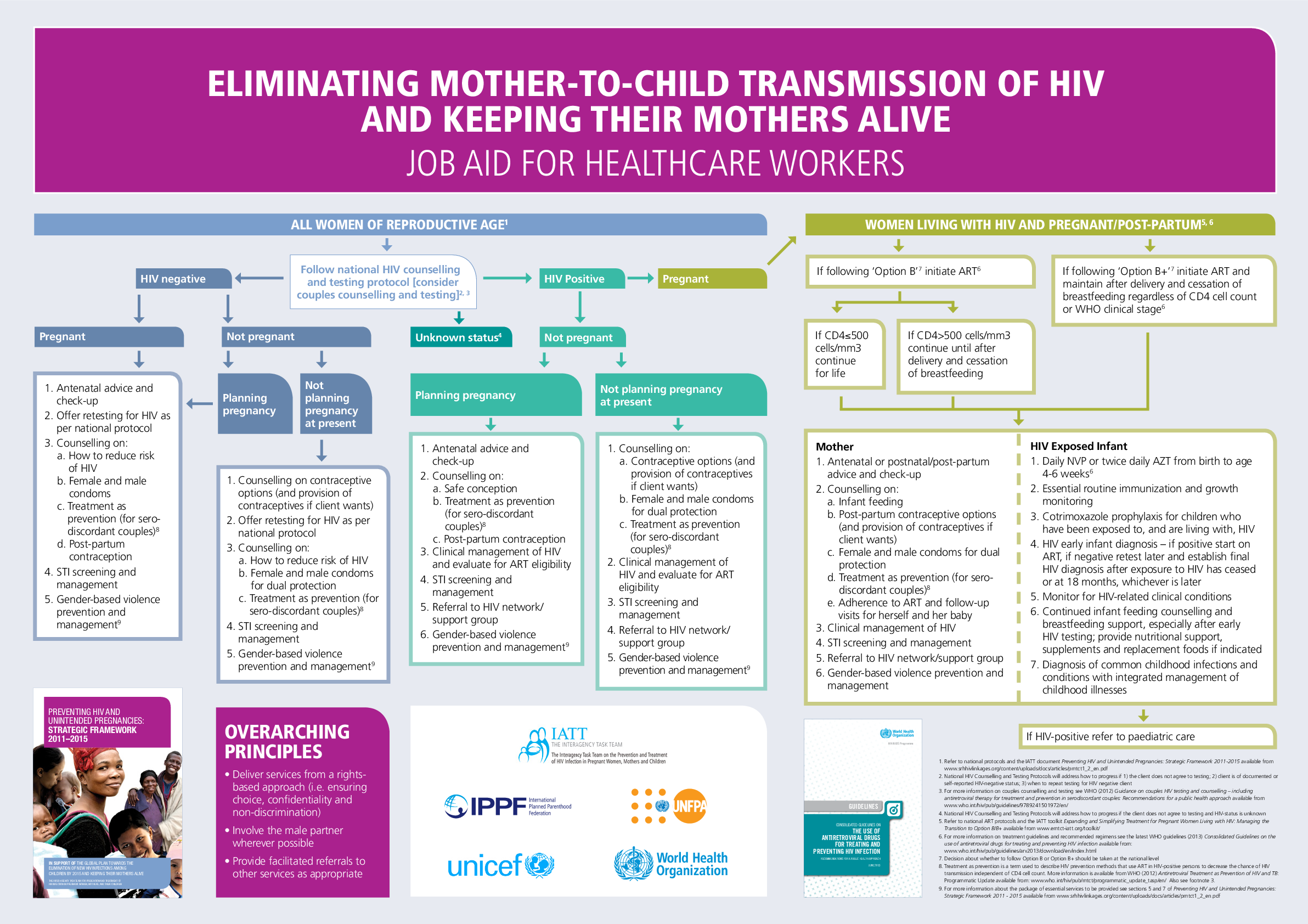 Related content
Publications
The Global Guidance Briefs aim to help decision makers (including development practitioners, governments donors and civil society organizations) understand what needs to be done, based on the latest global evidence on effective HIV interventions for young people.
Press
UNITED NATIONS, New York — New data released by UNAIDS, the Joint UN Programme on HIV/AIDS, show that prevention programmes specifically targeting youth appear to be behind the decline in HIV prevalence in key countries.
News
SAN PEDRO SULA, Honduras — The feminization of the HIV epidemic in Latin America and the Caribbean finds its roots in the unequal power relations, discrimination and violence that women face, Marcela Suazo, regional director for UNFPA, the United Nations Population Fund, said...
Pages