Eliminating mother-to-child transmission of HIV and keeping their mothers alive
Job aid for healthcare workers
2013
Author:
IATT, IPPF, UNFPA, UNICEF, WHO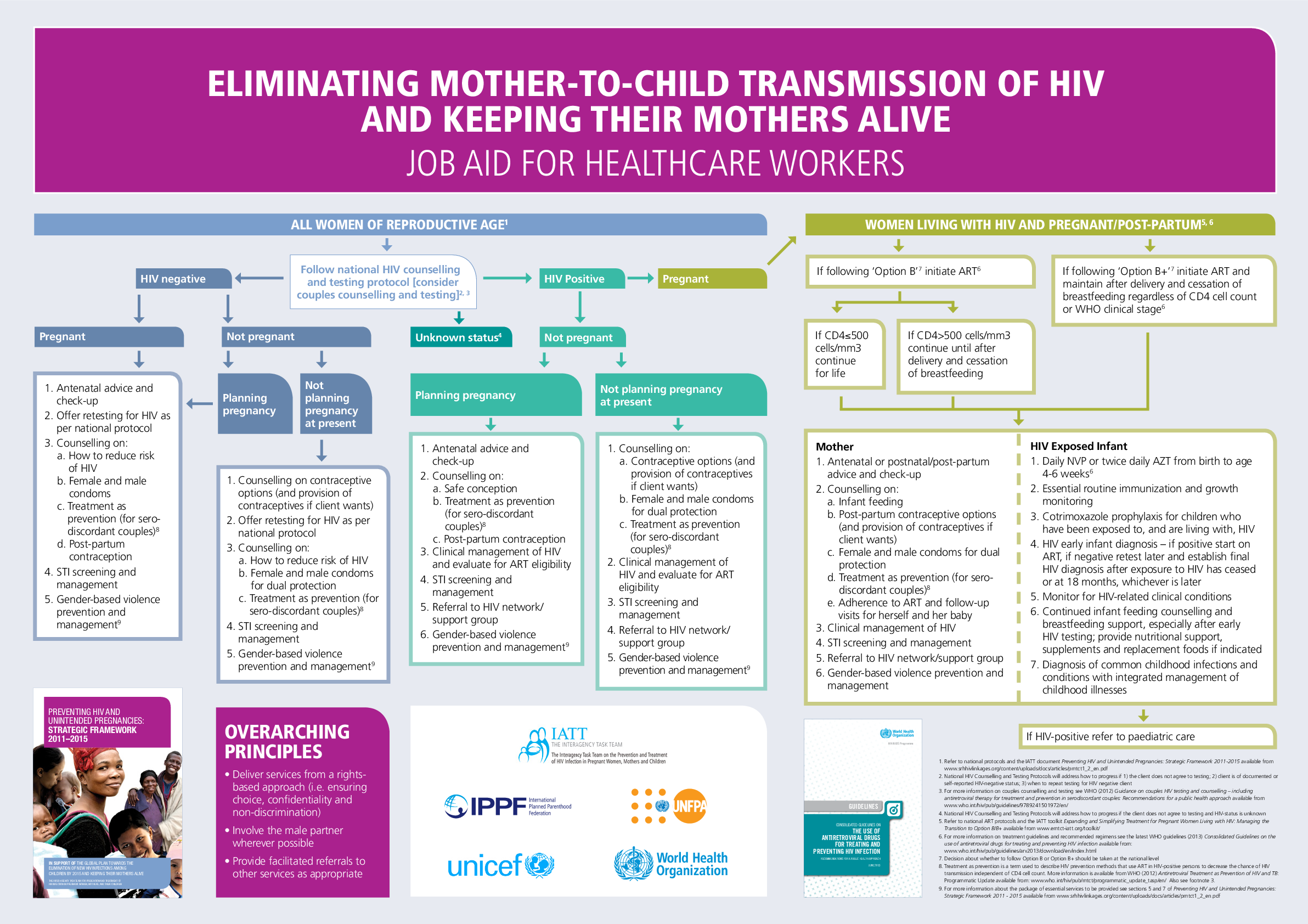 Related content
News
KOLDA, Senegal — "Monsieur! Monsieur!" Fingers snapping, faces eager, the students in this small classroom in rural Senegal battle between their desire to follow the strict rules of the classroom and the sheer joy of knowing the answer.
Publications
This advocacy booklet uses real-life examples to explain how HIV prevention can save lives in diverse cultural and geographical settings.
Publications
This joint stocktaking report highlights the importance of knowing the features of different AIDS epidemics in order to contain or reverse them. It argues for expanded paediatric AIDS testing and treatment as well as prevention of mother-to-child transmission and new...
Pages