Eliminating mother-to-child transmission of HIV and keeping their mothers alive
Job aid for healthcare workers
2013
Author:
IATT, IPPF, UNFPA, UNICEF, WHO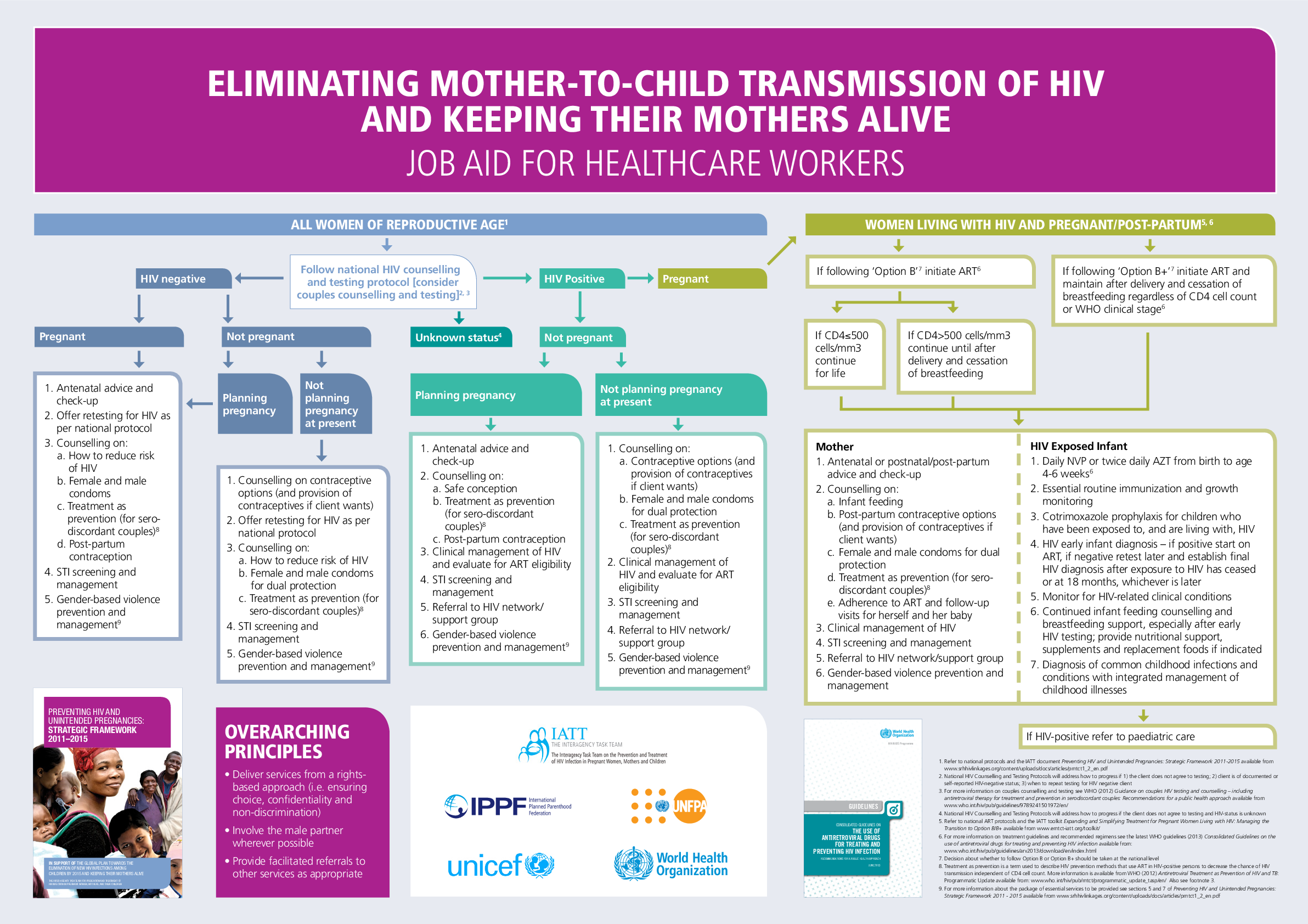 Related content
Publications
This brief aims to inform discussions about how best to provide health services, programmes and support for young people who inject drugs. It offers a concise account of current knowledge concerning the HIV risk and vulnerability of young people who inject drugs.
Publications
This document is a tool containing practical advice on implementing HIV and sexually transmitted infection (STI) programmes with men who have sex with men.
News
The Ebola epidemic has dramatically underscored the importance of condoms in preventing sexually transmitted infections. UNFPA and partners have launched a campaign in Liberia aiming to reach 1.5 million people with condoms and information.
Pages