Eliminating mother-to-child transmission of HIV and keeping their mothers alive
Job aid for healthcare workers
2013
Author:
IATT, IPPF, UNFPA, UNICEF, WHO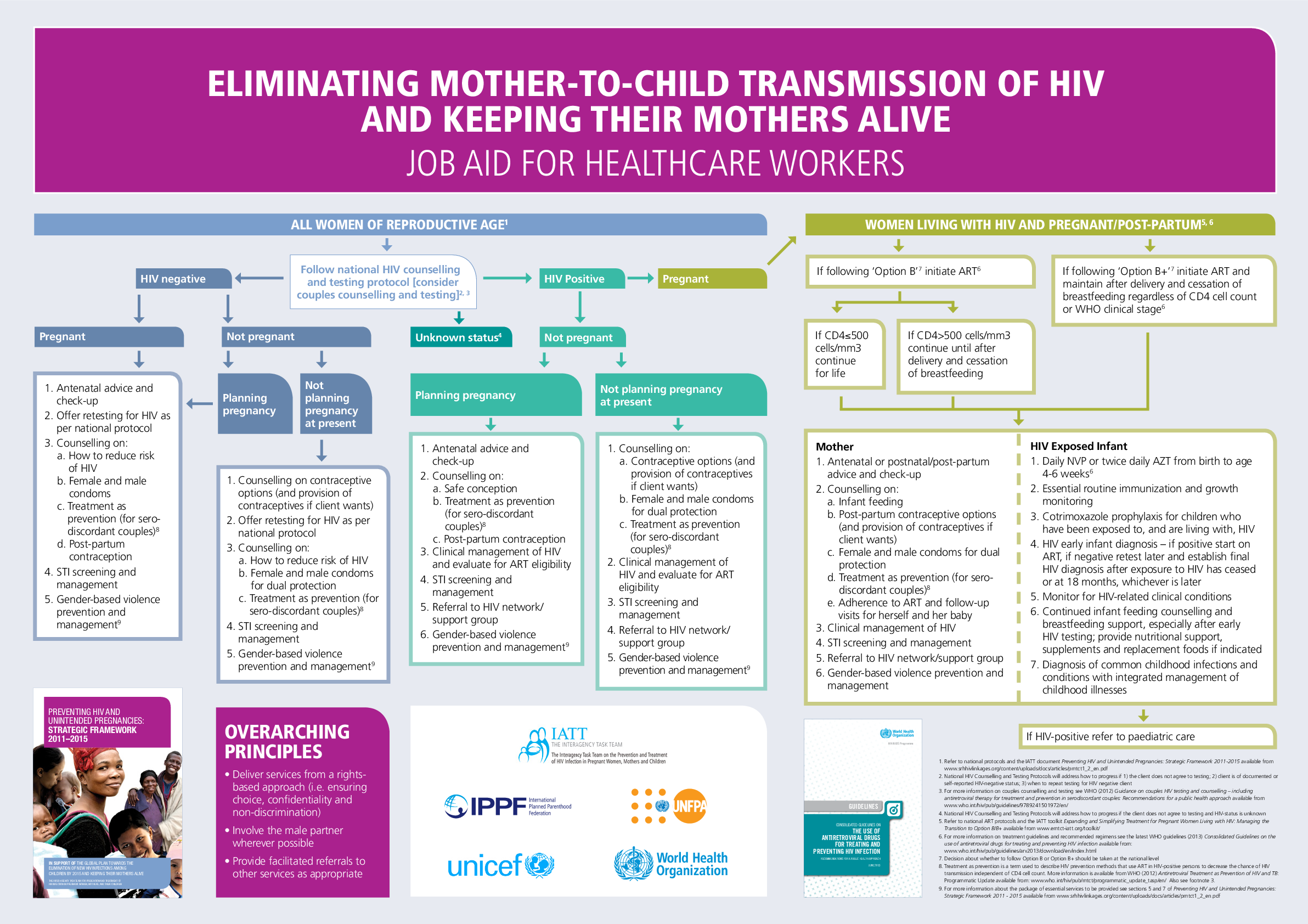 Related content
News
"A commando dies if he neglects the bullet proof. How do you work on a farm minus gumboots?" raps popular Ugandan musician GNL Zamba in the hit song "If It's Not On, It's Not Safe". Behind these clever lyrics is a life-saving message: Use condoms.
Events
The International Conference on AIDS and Sexually Transmitted Infections in Africa (ICASA) is a premier gathering for experts working in the field of HIV and AIDS, as well as leaders, people living with HIV and others committed to ending the epidemic. 
This year's...
Publications
This brief aims to inform discussions about how best to provide health services, programmes and support for young people who inject drugs. It offers a concise account of current knowledge concerning the HIV risk and vulnerability of young people who inject drugs.
Pages