Eliminating mother-to-child transmission of HIV and keeping their mothers alive
Job aid for healthcare workers
2013
Author:
IATT, IPPF, UNFPA, UNICEF, WHO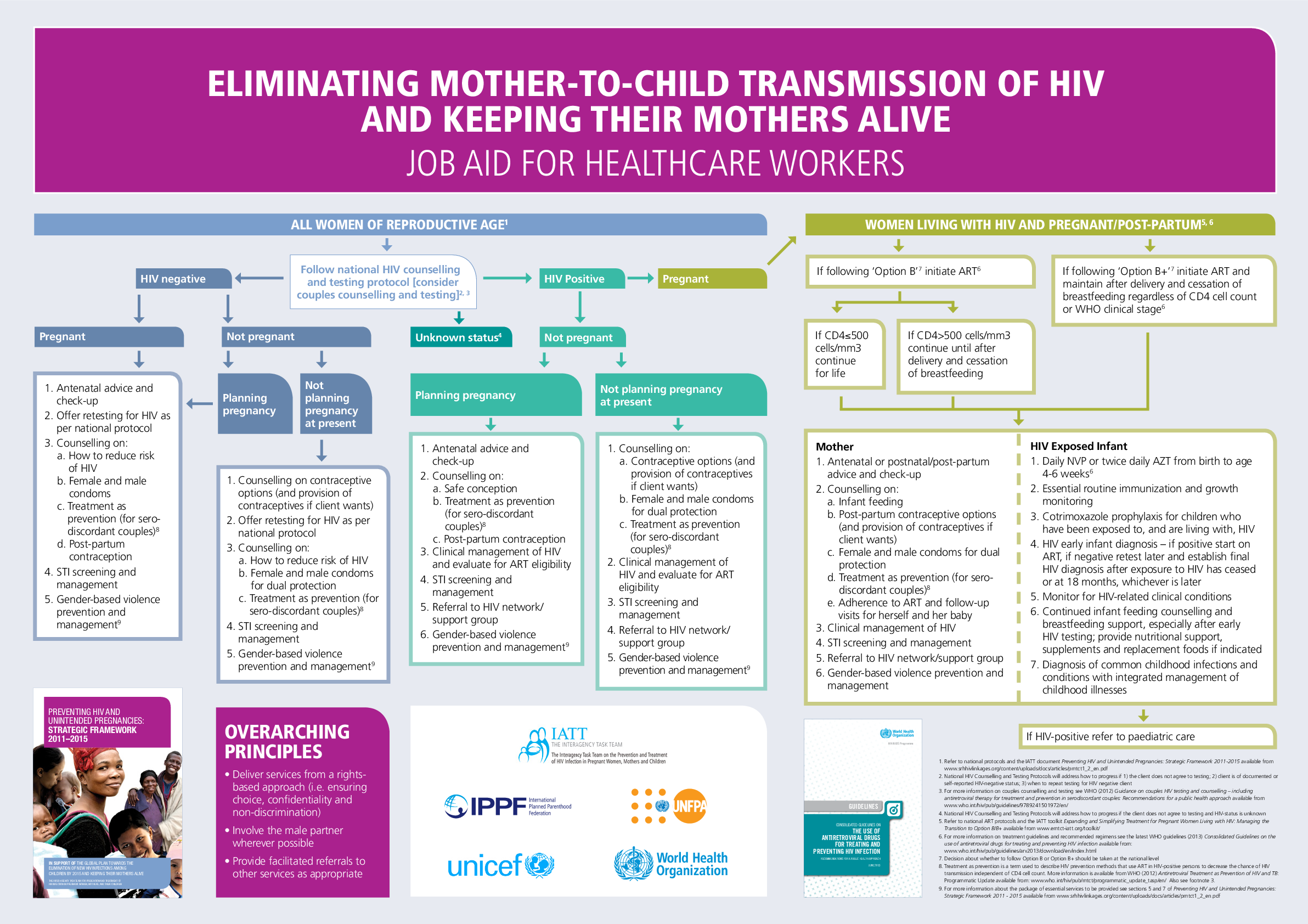 Related content
News
Five years ago, people living with HIV could only receive HIV services and antiretroviral therapy (ARV) at Mzenga Health Centre in Malawi's Nkhata Bay district on Tuesdays.
Publications
This tool contains practical advice on implementing HIV and sexually transmitted infection (STI) programmes with transgender people. It is based on 2014 WHO recommendations for addressing HIV among key populations.
Video
Ugandan musicians promote condom use to save lives. Read more about this hit music video.
Pages