Eliminating mother-to-child transmission of HIV and keeping their mothers alive
Job aid for healthcare workers
2013
Author:
IATT, IPPF, UNFPA, UNICEF, WHO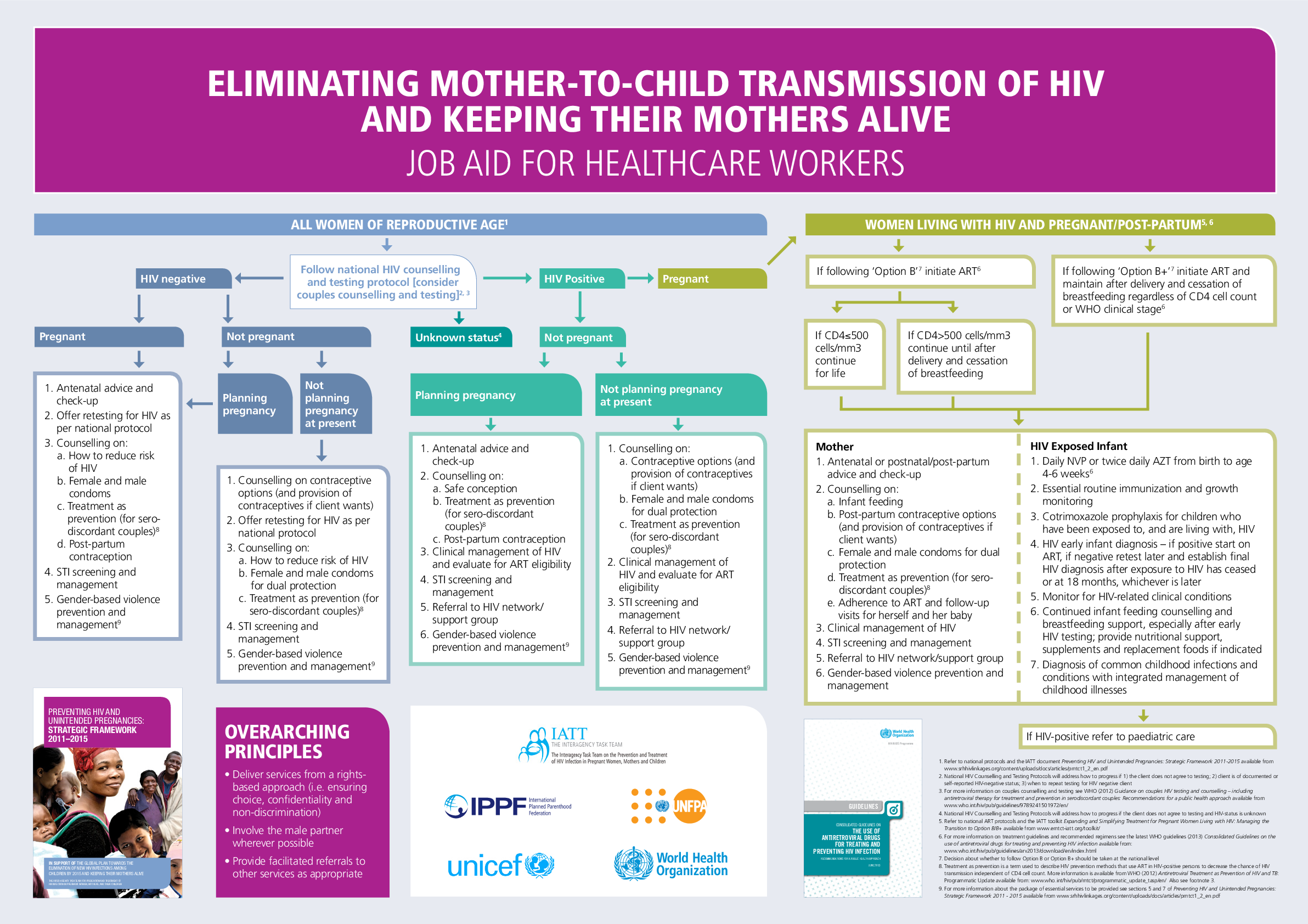 Related content
News
MEXICO CITY — Experts participating in a key meeting on women's health in Mexico have put forward their recommendations for the future development agenda, centred on the need for equality, quality and accountability in the area of sexual and reproductive health.
Press
Joint Statement by WHO, UNFPA, UNAIDS, UNICEF and the UN Secretary General's Special Envoy for Financing the Health MDGs and for Malaria on the Occasion of the 68th General Assembly of the United Nations.
News
UNFPA Executive Director Dr. Babatunde Osotimehin met today with Prime Minister Yingluck Shinawatra of Thailand, to discuss the implications of the country's changing population and future cooperation between the UNFPA and the Royal Thai Government.
Pages