Eliminating mother-to-child transmission of HIV and keeping their mothers alive
Job aid for healthcare workers
2013
Author:
IATT, IPPF, UNFPA, UNICEF, WHO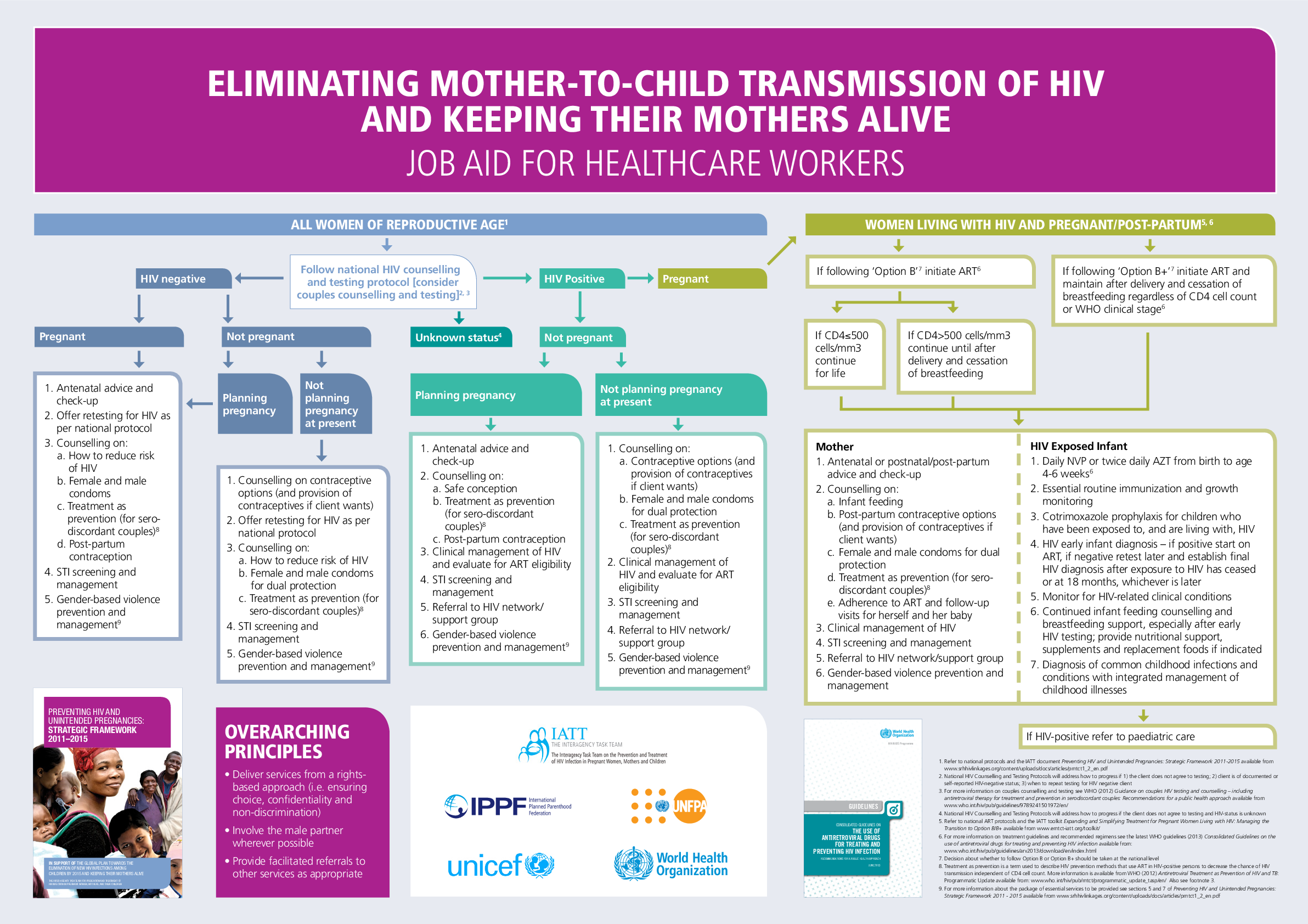 Related content
Press
WHO, UNAIDS and UNFPA welcome the results  of a large clinical research study known as the Evidence for Contraceptive Options and HIV Outcomes (ECHO) study that was conducted in four African countries and published in the Lancet today.
Publications
This Consolidated guideline covers the provision of comprehensive sexual and reproductive health and rights-related services and support for women living with HIV.
Events
The International AIDS Conference is a biennial gathering for experts, advocates, policymakers and people living with HIV. This year's International AIDS Conference calls attention to the need to reach communities that still lack access to HIV treatment, prevention care and...
Pages