Ebola Virus Disease Outbreak in West Africa - January 2015 update
January 2015
Author:
UNFPA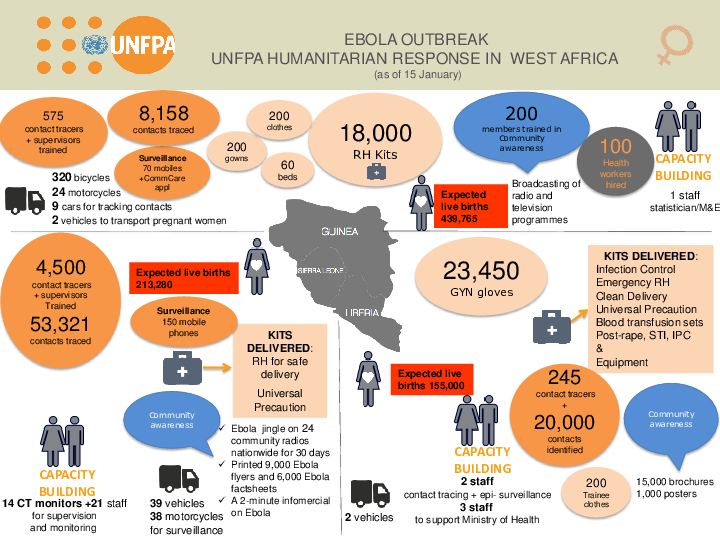 Related content
Resources
Regional Highlights All countries in the region have confirmed COVID-19 cases with the vast majority (around three quarters) among the Gulf Cooperation Council countries. Egypt and Iraq are showing a steady increase in caseload. Rising infection is also of concern in the most...
Resources
Regional Situation With over 600,000 confirmed cases, India continues to see a rapid rise and has the highest number of COVID-19 cases in the region. Iran, Pakistan, Bangladesh and Indonesia continue to experience increase in new cases. Maldives has the highest number of COVID...
Resources
In light of the COVID-19 pandemic, UNFPA continues to mobilize its resources to ensure continuity of sexual and reproductive health services and services to prevent and respond to gender-based violence throughout the region.
Pages