Ebola Virus Disease Outbreak in West Africa - January 2015 update
January 2015
Author:
UNFPA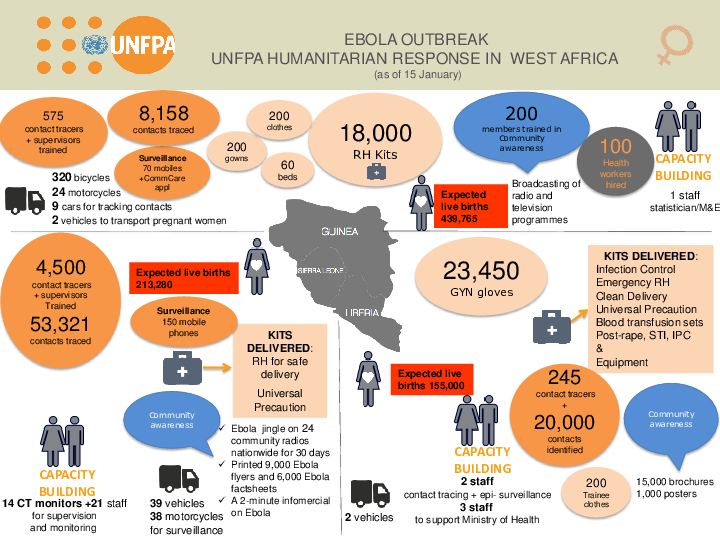 Related content
Resources
The humanitarian crisis in Yemen remains the worst in the world; driven by five years of conflict and political instability. Humanitarian conditions continue to deteriorate, including internal displacement, famine, outbreaks of cholera and COVID-19. An estimated 24.1 million...
News
In Syria, communities are struggling under the weight of the prolonged war, an escalating economic crisis and the COVID-19 pandemic. More than 11 million people across the country are in need of humanitarian support. Meanwhile, rapid depreciation of Syria's currency and...
News
Years of war, poverty and gender-based violence have taken a serious toll on the mental health of many women and girls in Yemen. Now, the COVID-19 pandemic and related economic hardships have only aggravated their situation.
Pages