Ebola Virus Disease Outbreak in West Africa - January 2015 update
January 2015
Author:
UNFPA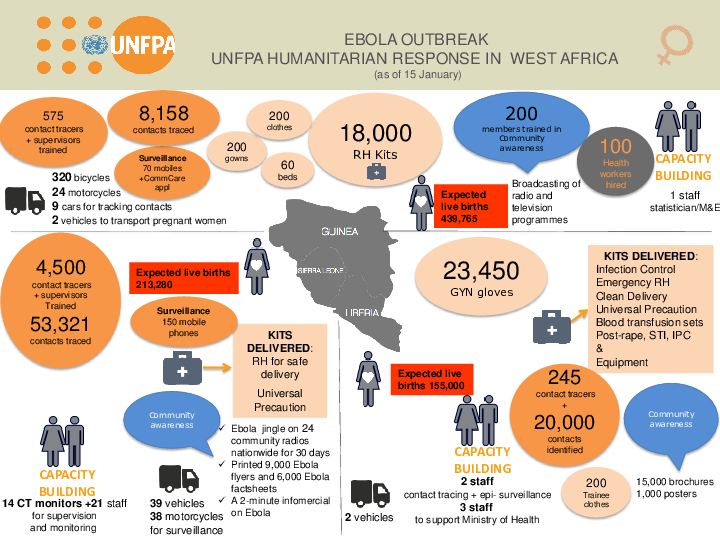 Related content
News
Massive flooding in Sudan – the worst in 30 years – has created an ongoing humanitarian crisis, on top of the country's existing COVID-19 health crisis.
News
With limited funding coming in, UNFPA has been able to resume operations in some key health facilities across the country. But much more support is needed.
Resources
The humanitarian crisis in Yemen remains the worst in the world; driven by five years of conflict and political instability. Humanitarian conditions continue to deteriorate, including internal displacement, famine, outbreaks of cholera and COVID-19. An estimated 24.1 million...
Pages