Ebola Virus Disease Outbreak in West Africa - January 2015 update
January 2015
Author:
UNFPA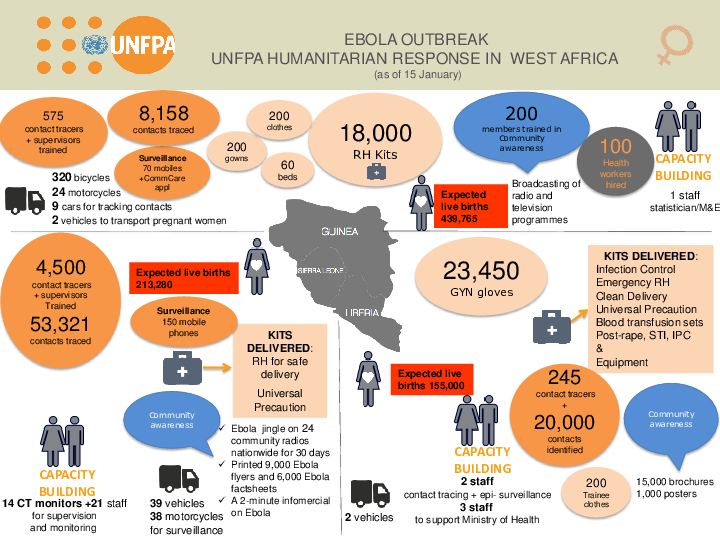 Related content
Press
Winning the war in Afghanistan is not the same as keeping the peace. Here I would like to correct a common misconception, mostly produced by the media. Achieving peace and building communities and nations are considered in Islamic theology as the highest form of Jihad (Al-...
Publications
A report from the consultative meeting held in Bratislava, Slovakia, on 13-15 November 2001. The purpose of the meeting was twofold: first, to examine and explore the impact of armed conflict on women and girls; and, second, to formulate strategies and tools to ensure that...
Publications
Wars or natural disasters deprive people of life-saving reproductive health information and services. This advocacy booklet details UNFPA's work with global partners to respond to the reproductive health needs of refugees and internally displaced persons in crisis...
Pages