Ebola Virus Disease Outbreak in West Africa - January 2015 update
January 2015
Author:
UNFPA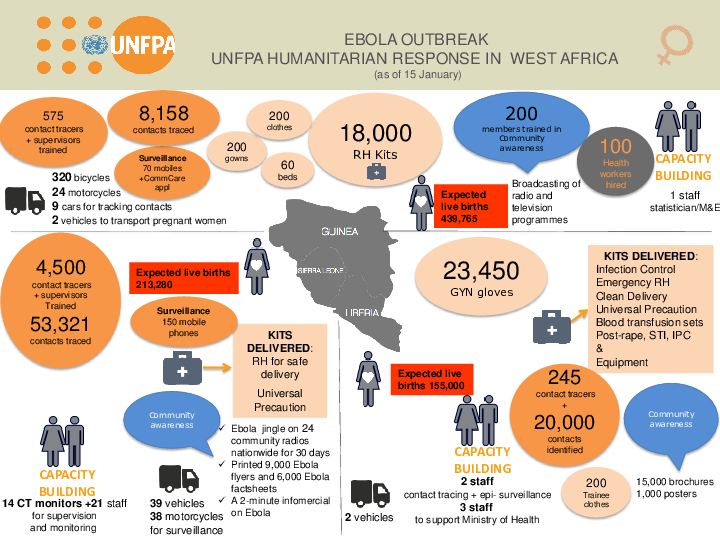 Related content
Publications
This report summarizes views on assisting displaced women in conflict and post-conflict situations.
Publications
The voices of young people from countries affected by war have been brought together in this unique report.
Press
UNITED NATIONS, New York — UNFPA, the United Nations Population Fund, is requesting that international donors contribute $20 million for projects to address the urgent reproductive health needs of refugees, internally displaced persons and others affected by...
Pages