Ebola Virus Disease Outbreak in West Africa - January 2015 update
January 2015
Author:
UNFPA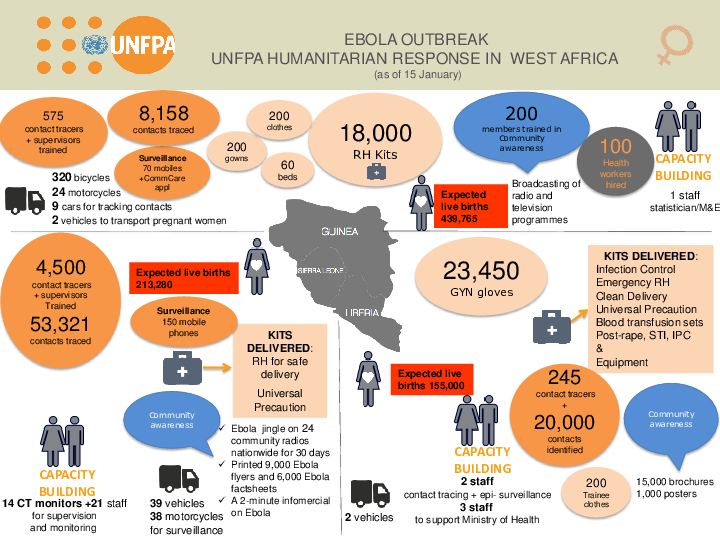 Related content
Press
<p> <strong>SUVA, Fiji</strong> — To ensure that expectant mothers affected by last week's earthquake and tsunami can deliver their babies in a safe and clean environment, UNFPA, the United Nations Population Fund, has sent emergency reproductive health kits and
News
SAFEBAGAR, Accham District, Nepal —"May you live 100 years! You have given me my life back," a beaming Guma Badela told the doctor and nurse examining her.
Publications
This report summarizes views on assisting displaced women in conflict and post-conflict situations.
Pages