Ebola Virus Disease Outbreak in West Africa - January 2015 update
January 2015
Author:
UNFPA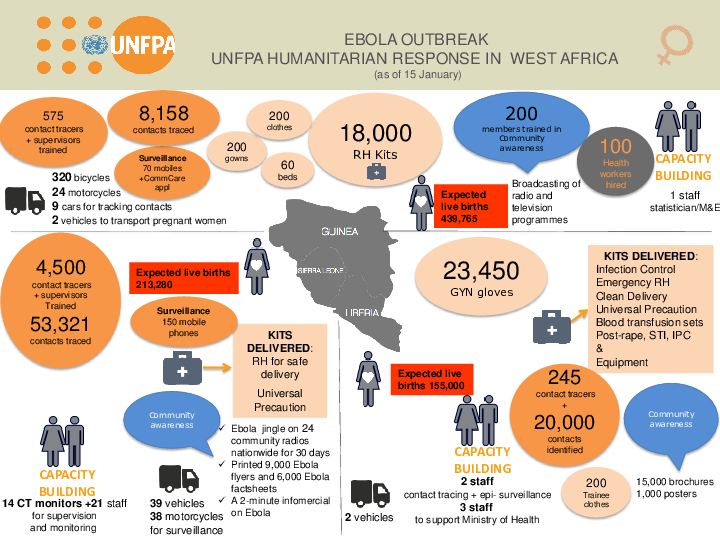 Related content
News
SAKALI, South Darfur, Sudan — Awatif was teaching Arabic and the Koran in her classroom in her village when she heard planes overhead and felt the earth tremble as bombs began to drop.
News
SERIF, South Darfur, Sudan — Awatif, who is six-months pregnant, is frightened of giving birth after the sun goes down.
Press
NEW YORK/LIMA—UNFPA, the United Nations Population Fund, is seeking $850,000 in emergency funding to help up to 250,000 victims of the recent earthquake in Peru.
Pages