Ebola Virus Disease Outbreak in West Africa - January 2015 update
January 2015
Author:
UNFPA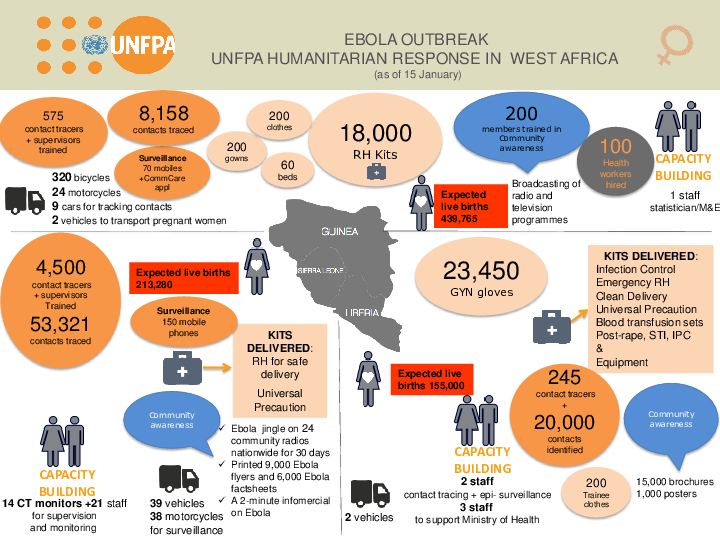 Related content
News
GENEVA — UNFPA, the United Nations Population Fund, and the United Nations High Commissioner for Refugees (UNHCR) signed an agreement here today to strengthen their combined efforts to respond to the sexual and reproductive health needs of populations displaced by crisis.
News
KINSHASA, Democratic Republic of Congo — In mid-March hundreds of Congolese women, men and girls raised banners that read, Together, let us say No to the silence, for the dignity of the Congolese and Enough sexual violence!
News
KIBERA, Kenya — In early January, armed men tore into the house of a 32-year-old mother of three in Kibera.
Pages