Ebola Virus Disease Outbreak in West Africa - January 2015 update
January 2015
Author:
UNFPA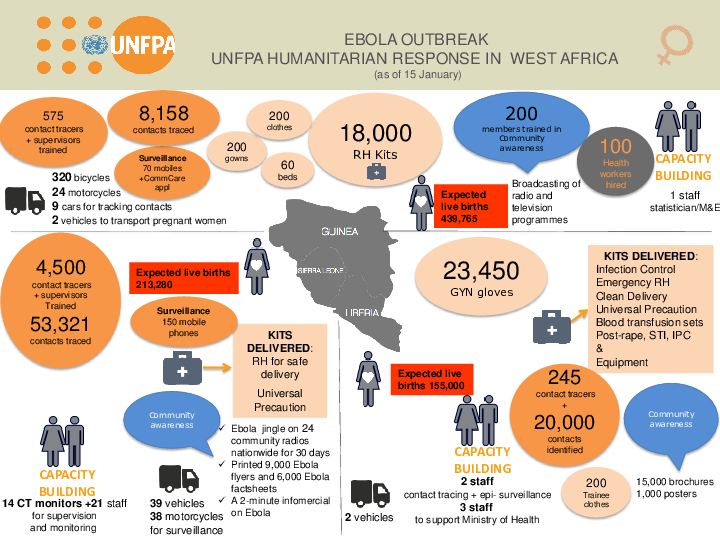 Related content
Press
Assalamou Alaikoum- Peace be upon you.
Brothers and Sisters,
It is my honour and pleasure to address you tonight.
...
News
N'ZÉRÉKORÉ, Guinea — It is eight in the morning, a few hours before the sun peaks over southeastern Guinea. Uniformed schoolchildren hurry out onto dirt roads, creating a patchwork of gingham across the city's awakening streets.
Press
BANGKOK/NEW YORK—UNFPA, the United Nations Population Fund, is mobilizing life-saving reproductive health supplies to help China respond to the deadly earthquake in Sichuan Province.
Pages