Ebola Virus Disease Outbreak in West Africa - January 2015 update
January 2015
Author:
UNFPA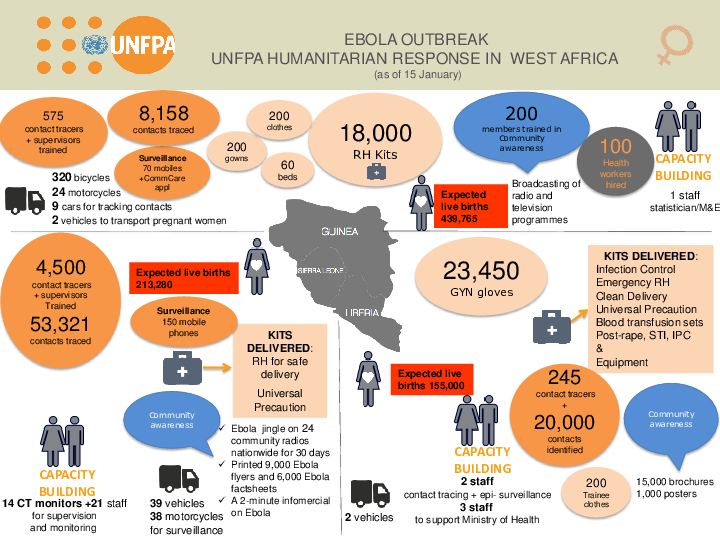 Related content
Press
UNITED NATIONS, New York – World leaders attending a high-level meeting on HIV/AIDS here this week should pay more attention to women and youth, especially those living with HIV and AIDS, and seek their expert advice in responding to the...
Press
Assalamou Alaikoum- Peace be upon you.
Brothers and Sisters,
It is my honour and pleasure to address you tonight.
...
News
N'ZÉRÉKORÉ, Guinea — It is eight in the morning, a few hours before the sun peaks over southeastern Guinea. Uniformed schoolchildren hurry out onto dirt roads, creating a patchwork of gingham across the city's awakening streets.
Pages