Ebola Virus Disease Outbreak in West Africa - January 2015 update
January 2015
Author:
UNFPA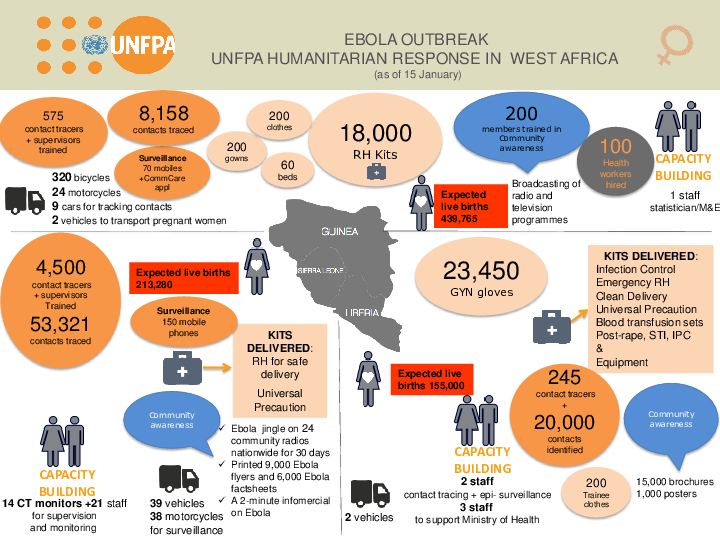 Related content
News
YANGON, Myanmar— Survivors of the Myanmar disaster have proven remarkably resilient, but there is still a critical need for aid. And in the affected areas, it is apparent that women urgently require reproductive health care
Press
UNFPA, the United Nations Population Fund, welcomed last week's call by the United Nations Security Council for an immediate halt of all acts of sexual violence against women in conflict situations.
Press
Mr. President,
Distinguished Delegates,
Colleagues and Friends,
It is always a pleasure to address you as members of the Executive Board. It...
Pages