Ebola Virus Disease Outbreak in West Africa - January 2015 update
January 2015
Author:
UNFPA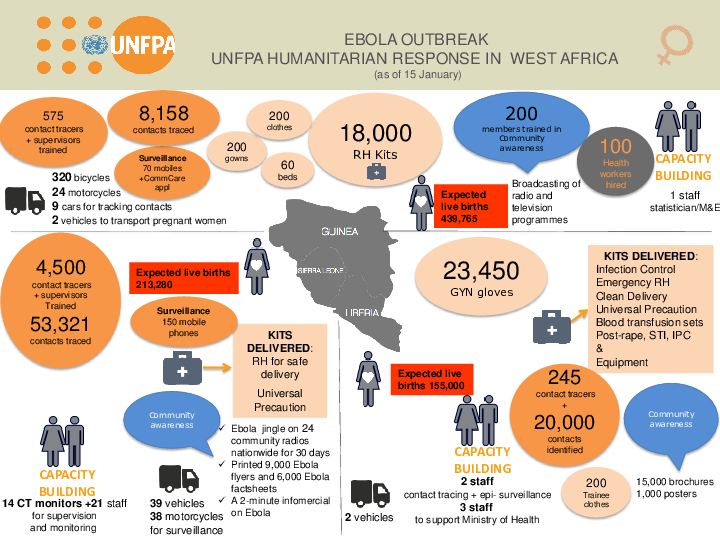 Related content
News
IRIBA, Chad — The air at the Touloum refugee camp in eastern Chad, is eerily calm. Many of the 23,000 refugees have been here since 2004, when they fled violence in the Darfur region of Sudan.
News
SUVA, Fiji—Nervous laughter scatters across a room where representatives from the Pacific Island ministries of health and others have gathered for training on sexual and reproductive health care in emergencies.
News
NEW YORK, New York—States, while exercising their sovereign right to determine who enters and remains in their territory, have an obligation to protect the human rights of migrants, according to a new report produced by the Global Migration Group, of which UNFPA, the United...
Pages