Ebola Virus Disease Outbreak in West Africa - January 2015 update
January 2015
Author:
UNFPA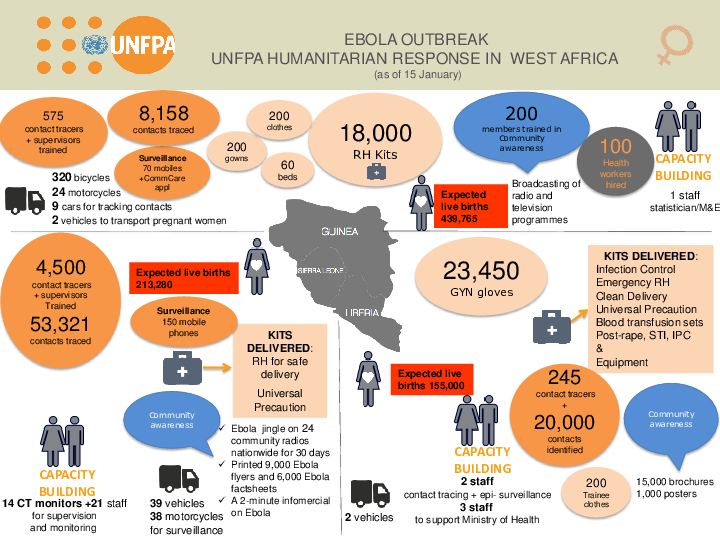 Related content
News
Forty year-old Angelique reveals a gunshot wound in her back to women in the Keyshero Medical centre, while her six-year-old daughter reaches up to touch it.
Press
I am honoured to join you today in Amman. I would like to thank Karen Koning AbuZayd, Commissioner-General of the United Nations Relief and Works Agency for Palestine Refugees in the Near East (UNRWA)), for her leadership and passion for the rights of the Palestinian people...
News
NURA, Kyrgystan On the night of 5 October, most of the children and older persons in the small village of Nura were tucked in their beds when a powerful earthquake struck.
Pages