Ebola Virus Disease Outbreak in West Africa - January 2015 update
January 2015
Author:
UNFPA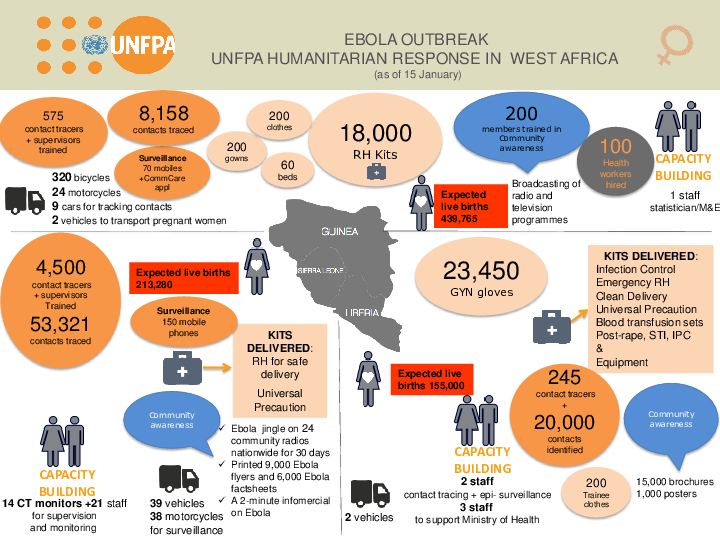 Related content
Resources
At the close of 2019, Yemen remains one of the world's worst humanitarian crises, with staggering levels of humanitarian needs. Eighty percent of the population – 24.1 million people – need some form of humanitarian assistance.
Resources
The security situation in Syria remains volatile. Idlib, Aleppo, Daraa, Al-Hassakah, Deir-ez-zor, North Lattakia and North Hama governorates remain primary hotspots.
Resources
To date, 75,438 people, including 18,860 women of reproductive age, remain displaced from Al-Hassakeh, Ar-Raqqa and Aleppo governorates. 117,132 people have returned to their areas of origin. A large number of this population has been displaced more than once.
Pages