Ebola Virus Disease Outbreak in West Africa - January 2015 update
January 2015
Author:
UNFPA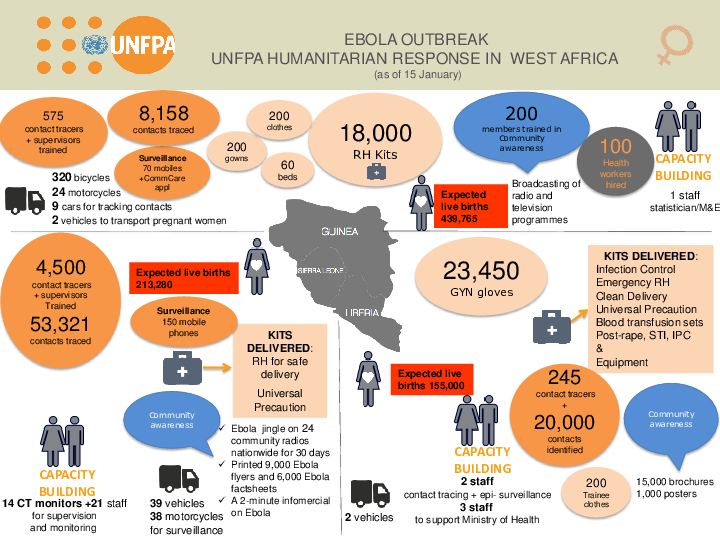 Related content
News
Amani was delighted to be pregnant. Then she experienced a life-threatening complication.
Resources
Gender-based violence at the gathering sites continues to be an issue with alleged gang rape, physical assault, harassment, looting as well as humiliation. The alleged cases are currently not being addressed by survivors, as fear of stigma prevents them from seeking services and...
Resources
To date, 70,590 people, including 17,648 women of reproductive age, have been displaced from North-East Syria to Al-Hassakeh, Ar-Raqqa and Aleppo governorates. Displaced people have, in the majority, found shelter in local communities but also in informal settlements and...
Pages