Ebola Virus Disease Outbreak in West Africa - January 2015 update
January 2015
Author:
UNFPA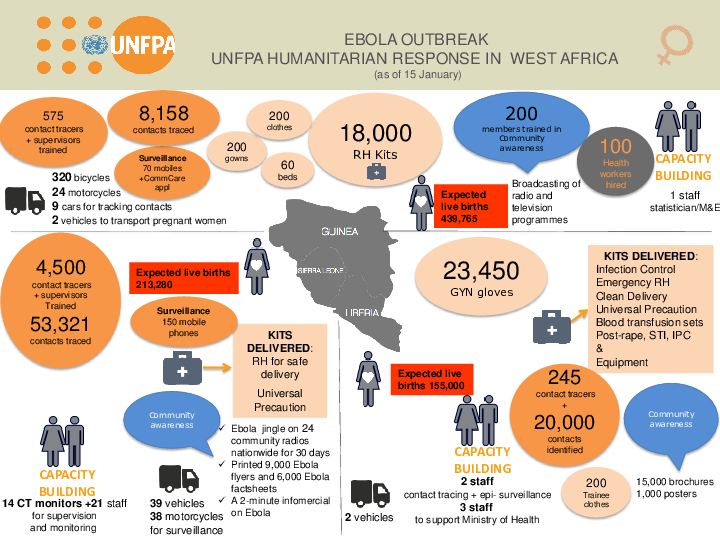 Related content
Resources
UNFPA and its partners are scaling up efforts to empower and improve the lives of Syrian women, youth and impacted communities inside Syria and in host countries, including by advocating for human rights and gender equality to better equip individuals and communities to cope...
Publications
This Journalist's Handbook offers a series of guides, tips and insights on the fundamentals of gender-based violence, its root causes, and the principles of ethically reporting on it.
News
Globally, a person dies from suicide every 40 seconds. In Myanmar, conflict and crisis may leave young people at increased vulnerability.
Pages