Ebola Virus Disease Outbreak in West Africa - January 2015 update
January 2015
Author:
UNFPA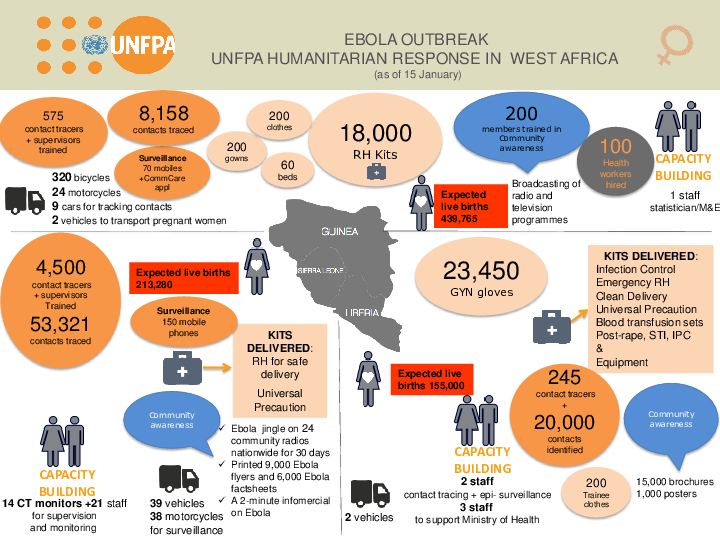 Related content
Resources
In Syria, people affected by humanitarian crises, particularly those displaced and/or living in camps and camp-like settings, are faced with challenges accessing health services that were otherwise available before the COVID-19 outbreak. The most affected and at-risk population...
Resources
Yemen's economy has been badly fractured by half a decade of war. In the first quarter of 2020, economic forecasts indicate that macro-economic conditions are likely to continue deteriorating. The situation is exacerbated by lack of humanitarian access to people in urgent need...
Resources
UNFPA and its partners are scaling up efforts to empower and improve the lives of Syrian women, youth and impacted communities inside Syria and in host countries, including by advocating for human rights and gender equality to better equip individuals and communities to cope...
Pages