Ebola Virus Disease Outbreak in West Africa - January 2015 update
January 2015
Author:
UNFPA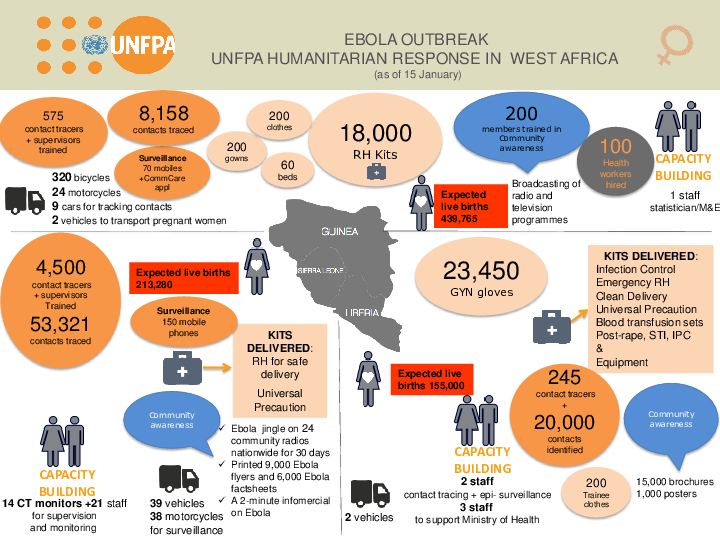 Related content
Resources
Yemen continues to be the world's worst humanitarian crisis with over 24 million people – 80 per cent of the population – in need of some form of humanitarian assistance or protection. In 2020, the situation, which is primarily driven by conflict and an economic blockade,...
Resources
Within the Syria crisis region, which spans the Whole of Syria, Turkey, Lebanon, Jordan, Iraq and Egypt, there have been a total of 124,553,69 confirmed cases of COVID-19 as of November 30, 2020. The highest number of confirmed cases came from Turkey (1,431,648), followed by...
Resources
The humanitarian crisis in Yemen remains the worst in the world; further deteriorating in 2020, driven by an escalating conflict, collapsing economy, a depreciating currency; exacerbated by torrential rains and flooding, COVID-19 and a fuel crisis. An estimated 24.1 million...
Pages