Ebola Virus Disease Outbreak in West Africa - January 2015 update
January 2015
Author:
UNFPA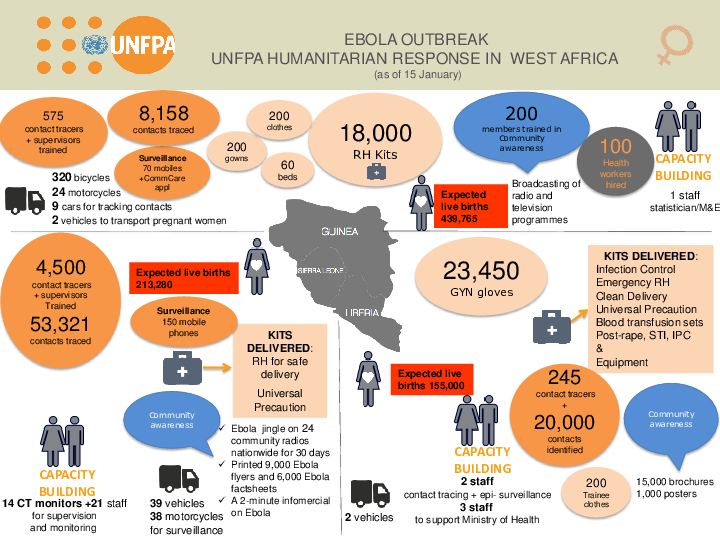 Related content
Resources
As of July 7, 2020, the Syrian Ministry of Health (MoH) has reported 372 COVID-19 cases across Syria: 232 active, 126 recoveries and 14 registered deaths.
The first positive case was announced on 22 March 2020, with the first fatality reported on 29 March 2020....
Resources
Without sufficient funding for humanitarian operations, the aid operation in Yemen is on the brink of collapse.
Resources
Regional Highlights All countries in the region have confirmed COVID-19 cases with the vast majority (around three quarters) among the Gulf Cooperation Council countries. Egypt and Iraq are showing a steady increase in caseload. Rising infection is also of concern in the most...
Pages