Dignity Kit - Nepal Earthquake
May 2015
Author:
UNFPA Asia and Pacific Regional Office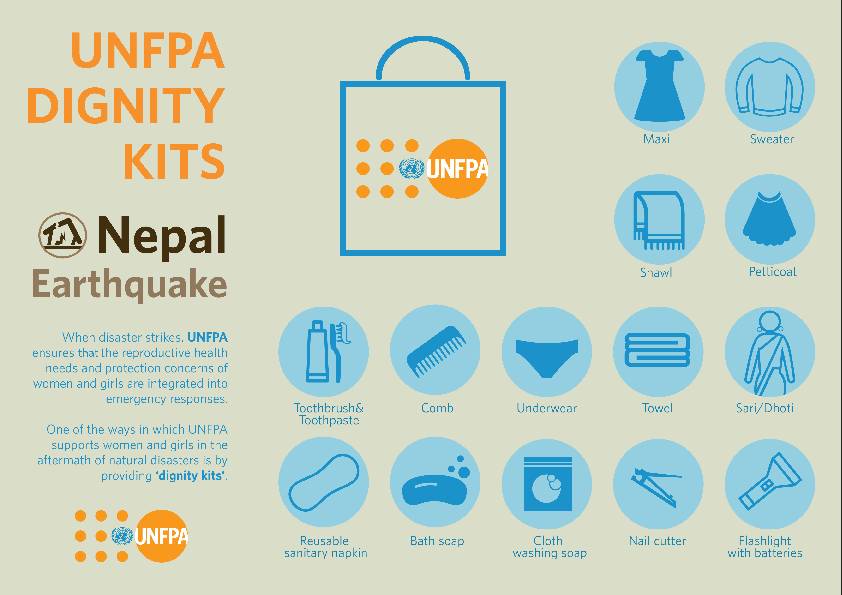 Related content
Resources
The humanitarian crisis in Yemen remains the worst in the world; further deteriorating in 2020, driven by an escalating conflict, collapsing economy, a depreciating currency; exacerbated by torrential rains and flooding, COVID-19 and a fuel crisis. An estimated 24.1 million...
Resources
Regional Situation With over 8 million confirmed cases, India continues to have the highest number of COVID-19 cases in the region and second globally. The pandemic continues to spread across Asia and the Pacific. India, Iran, Indonesia and Nepal continue to experience a...
Resources
Regional Highlights The West and Central Africa region is not experiencing a second wave of COVID-19 as seen on other continents. The WCA region has recorded a steady decrease of cases over the last two weeks. The total number of COVID-19 cases has reached over 247,429 in the...
Pages