Dignity Kit - Nepal Earthquake
May 2015
Author:
UNFPA Asia and Pacific Regional Office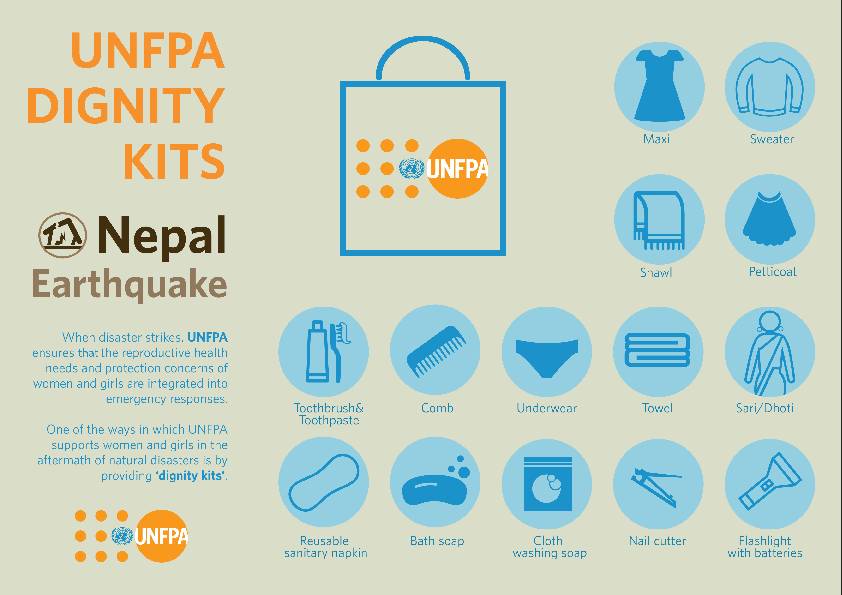 Related content
Resources
Yemen continues to be the world's worst humanitarian crisis with over 24 million people – 80 per cent of the population – in need of some form of humanitarian assistance or protection. In 2020, the situation, which is primarily driven by conflict and an economic blockade,...
Resources
Global Highlights At the onset of the COVID-19 outbreak, UNFPA recognized the potentially devastating effects of the pandemic and mobilized rapidly. By the close of 2020,  the organization continued to strengthen its efforts, as the pandemic raged around the world. The...
Resources
Since 15 November, the State Emergency Commission (SEC) has identified a total of eight clusters of COVID-19 transmission: two in Ulaanbaatar City and one in Selenge, Darkhan-Uul, Gobisumber, Orkhon, Dornogobi and Arkhangai provinces respectively. The clusters are linked...
Pages