Dignity Kit - Nepal Earthquake
May 2015
Author:
UNFPA Asia and Pacific Regional Office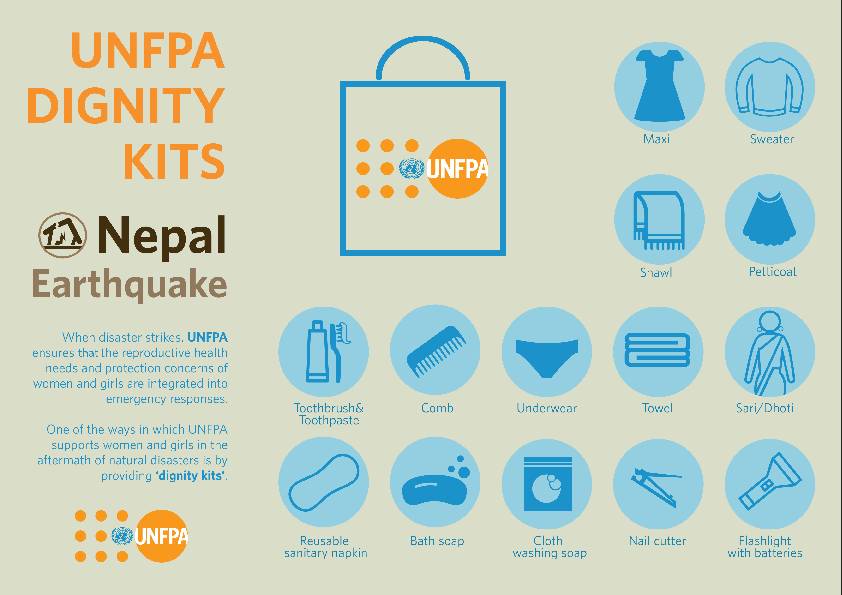 Related content
News
MUZAFFARABAD, Pakistan — When the earthquake struck on 8 October 2005, Larmirjan's house collapsed.
News
MUZAFFARABAD, Pakistan-administered Kashmir — Bushra, 17, went into labour a few days after the earthquake struck, but the baby didn't come.
News
BUCHAREST, Romania — Participants came to a workshop on women, peace and security from some of the most desperate or ravaged places on earth – Sierra Leone, Afghanistan, Liberia, the Occupied Palestinian Territory, Timor-Leste, Haiti, Sudan, Kosovo.
Pages