Dignity Kit - Nepal Earthquake
May 2015
Author:
UNFPA Asia and Pacific Regional Office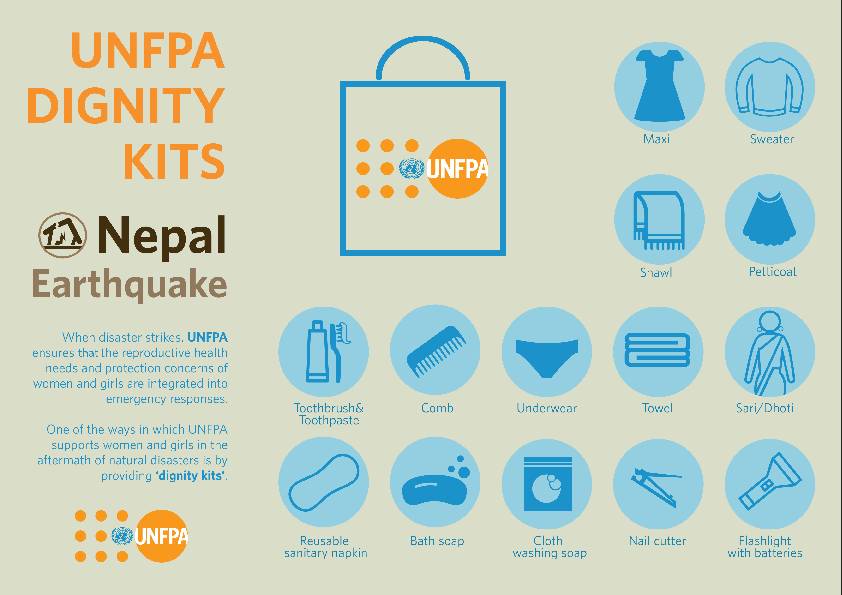 Related content
Resources
The situation in Gaza and the West Bank remains dire. As hostilities continue, civilian casualties continue to mount, particularly as air strikes target more densely populated communities. Given the already compromised protection and healthcare infrastructures in Gaza, health...
News
"It was the morning of a normal working day before fighting escalated close to the hospital. I heard a mother screaming at the gate," midwife Shrook Khalid Saeed told UNFPA this week at the Al Shaab Hospital in the district of Crater, in Yemen.
News
"When I was 15, I was to be forcibly married off to a guy I had never met," Rachana Sunar told a panel held as part of the 65th session of the Commission on the Status of women.
Pages