Dignity Kit - Nepal Earthquake
May 2015
Author:
UNFPA Asia and Pacific Regional Office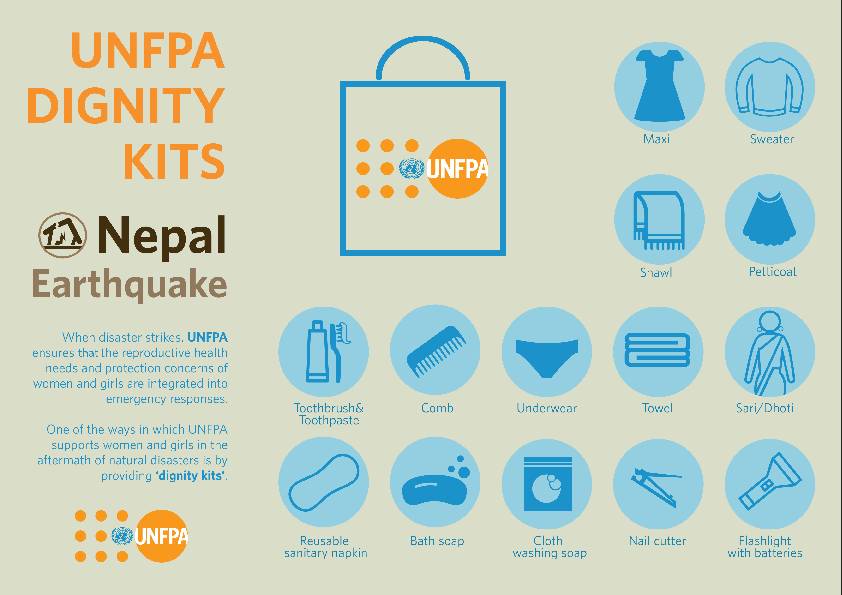 Related content
News
"It was the morning of a normal working day before fighting escalated close to the hospital. I heard a mother screaming at the gate," midwife Shrook Khalid Saeed told UNFPA this week at the Al Shaab Hospital in the district of Crater, in Yemen.
News
"When I was 15, I was to be forcibly married off to a guy I had never met," Rachana Sunar told a panel held as part of the 65th session of the Commission on the Status of women.
News
This week, Syria marks a grim anniversary: 10 years since the start of the country's grinding conflict.
Pages