Dignity Kit - Cyclone Pam
March 2015
Author:
UNFPA Asia and Pacific Regional Office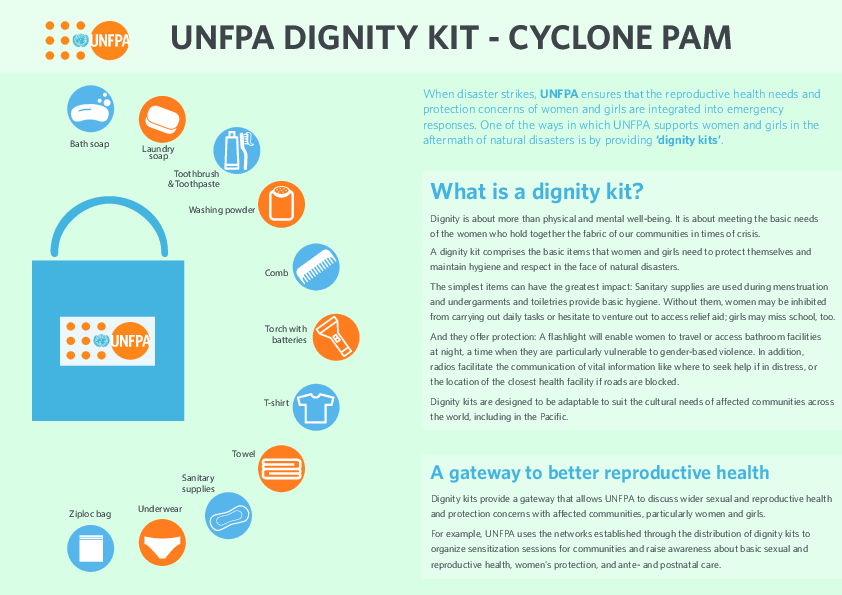 Related content
Resources
Regional Highlights The COVID-19 pandemic has hit Latin America and the Caribbean in a context of low growth, marked inequality and vulnerability, growing poverty and extreme poverty, weakening of social cohesion and increasing expressions of social discontent.  COVID-19 cases...
Resources
The humanitarian crisis in Yemen remains the worst in the world; driven by five years of conflict and political instability. Humanitarian conditions continue to deteriorate, including internal displacement, famine, outbreaks of cholera and COVID-19. An estimated 24.1 million...
Resources
Global Highlights UNFPA's response to the COVID-19 pandemic focuses on the continuity of sexual and reproductive health services (SRH) and gender-based violence (GBV) prevention and response, risk communication and community engagement, and provision of lifesaving supplies...
Pages