Dignity Kit - Cyclone Pam
March 2015
Author:
UNFPA Asia and Pacific Regional Office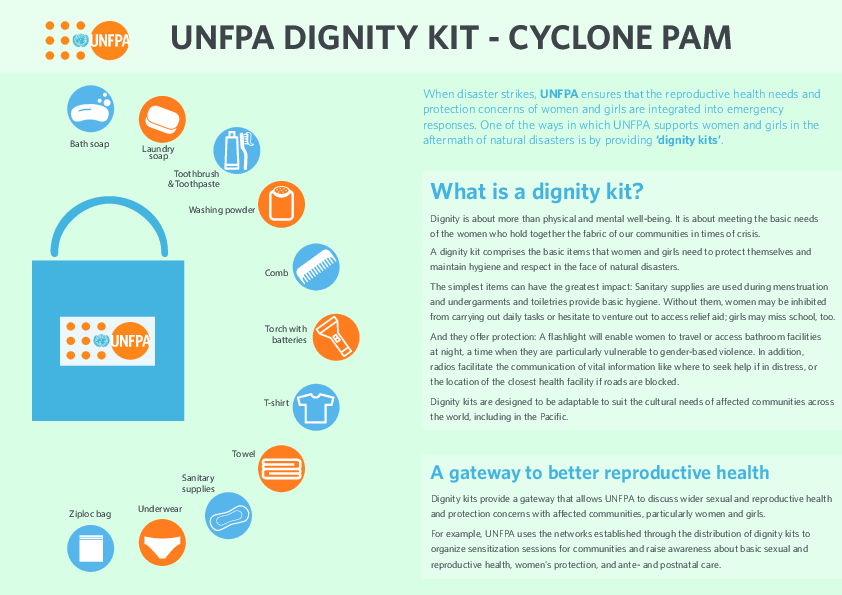 Related content
News
Mahgul* vividly remembers the day she was engaged to be married. "I was 7," she said.
News
With limited funding coming in, UNFPA has been able to resume operations in some key health facilities across the country. But much more support is needed.
Resources
Regional Highlights All countries in the region continued to register new cases of COVID-19. Although the new infection rates have significantly reduced over the last eight weeks, it is evident that new clusters of infections are emerging in specific localities in many...
Pages