Dignity Kit - Cyclone Pam
March 2015
Author:
UNFPA Asia and Pacific Regional Office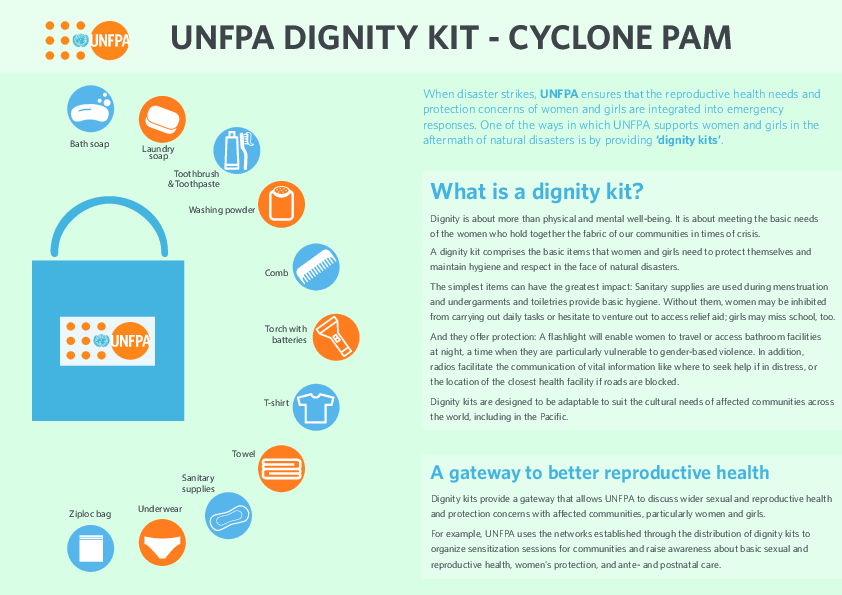 Related content
News
Salwa, 35, has survived child marriage, three abusive husbands, crushing poverty and years of grinding conflict. But now she is building a new life for herself.
News
A masked aid worker helps an injured woman limp from a mobile first-aid clinic. Another aid worker, Hiba Kshour, carries hygiene supplies past the shattered husk of a car.
Resources
Regional Highlights The total number of COVID-19 positive cases have reached over 177,800 in all 23 countries in West and Central Africa, four months after Nigeria reported the first case. By the end of July, there were nearly 2,845 deaths, a mortality rate of about 1.6 per...
Pages