Dignity Kit - Cyclone Pam
March 2015
Author:
UNFPA Asia and Pacific Regional Office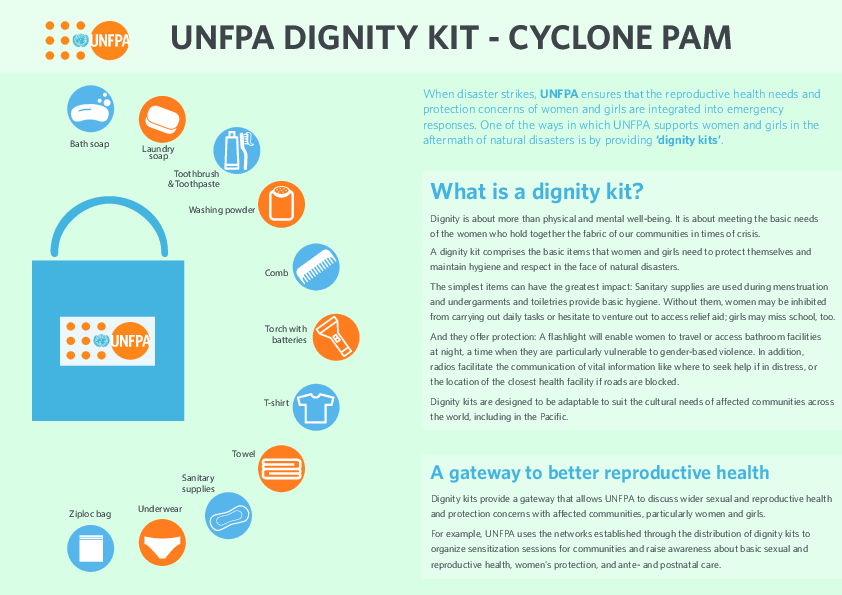 Related content
Resources
On 11 November 2020, Mongolia reported its first case of local transmission of COVID-19. As of 15 November 2020, the country had reported a cumulative number of 428 cases since the beginning of the outbreak in January 2020. The State Emergency Commission (SEC) has identified...
News
Women and girls in Honduras are at high risk in the aftermath of Hurricane Eta.
Resources
The humanitarian crisis in Yemen remains the worst in the world; further deteriorating in 2020, driven by an escalating conflict, collapsing economy, a depreciating currency; exacerbated by torrential rains and flooding, COVID-19 and a fuel crisis. An estimated 24.1 million...
Pages