Dignity Kit - Cyclone Pam
March 2015
Author:
UNFPA Asia and Pacific Regional Office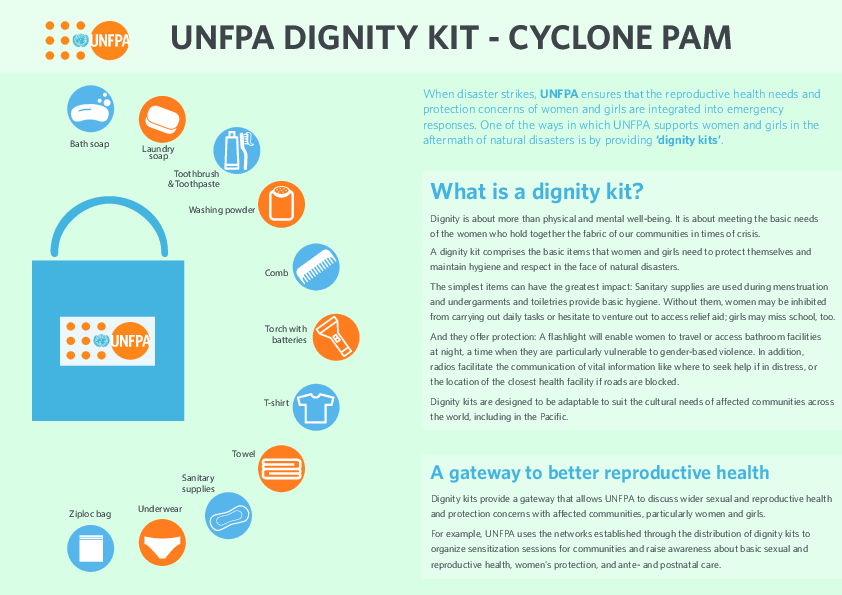 Related content
Resources
Resources
Global Highlights As  COVID-19  continues  to  challenge  communities  around the  world,  UNFPA  is  finding  innovative  ways  to  deliver essential   sexual   and   reproductive   health   (SRH)   and gender-based violence (GBV) interventions. Where feasible, remote and tele...
Resources
Regional Highlights With over 207,000 confirmed cases, India has seen a rapid rise and now has the highest number of COVID-19 cases in the Asia Pacific region. Iran, Bangladesh, Pakistan and Indonesia   continue   to   experience   a   rapid   increase   in confirmed cases....
Pages