Dignity Kit - Cyclone Pam
March 2015
Author:
UNFPA Asia and Pacific Regional Office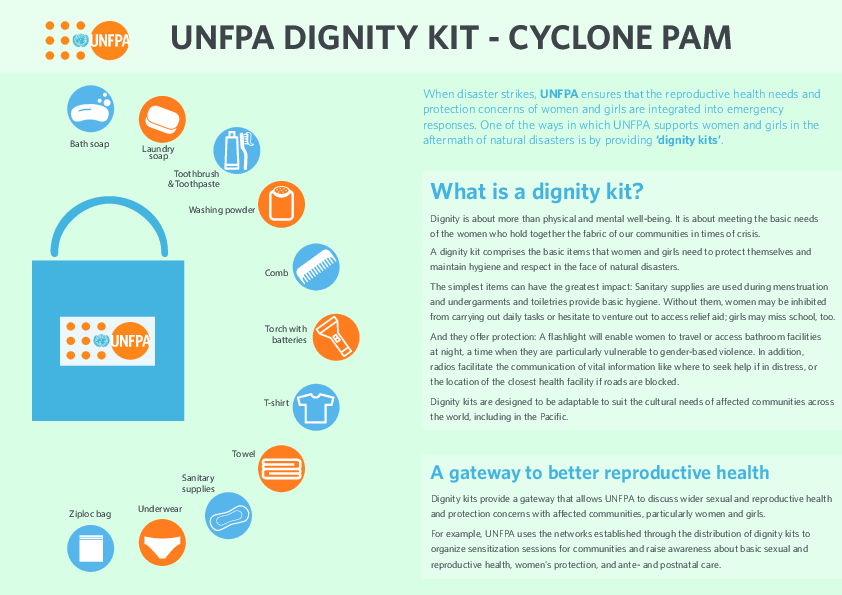 Related content
News
"Women's bodies have become a battleground over which opposing forces struggle," says a new report about women in conflict.
News
CAPE TOWN - When erratic weather in Southern Africa precipitated food shortages last year, they were initially blamed entirely on drought and, in some cases, misguided policies.
News
KABUL - On a dusty football field about 700 yards from Khair Khana Maternity Hospital in northern Kabul, a team of Danish engineers, medical technicians and Afghan personnel have been working tirelessly since early August to erect an emergency mobile hospital, which will help...
Pages