Dignity Kit - Cyclone Pam
March 2015
Author:
UNFPA Asia and Pacific Regional Office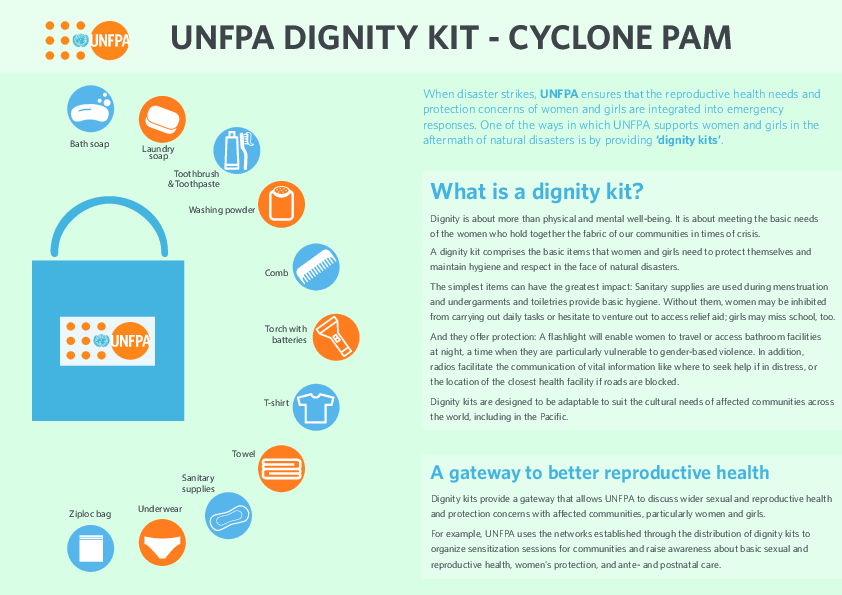 Related content
News
On the outskirts of Freetown, up a red clay road gashed by hard rain, sits a makeshift shelter some women call home.
News
Meheba, in northwest Zambia, is home to more than 50,000 refugees – mainly from Angola and the Democratic Republic of the Congo, with smaller numbers coming from Rwanda, Burundi and other countries in the region.
News
"Women's bodies have become a battleground over which opposing forces struggle," says a new report about women in conflict.
Pages